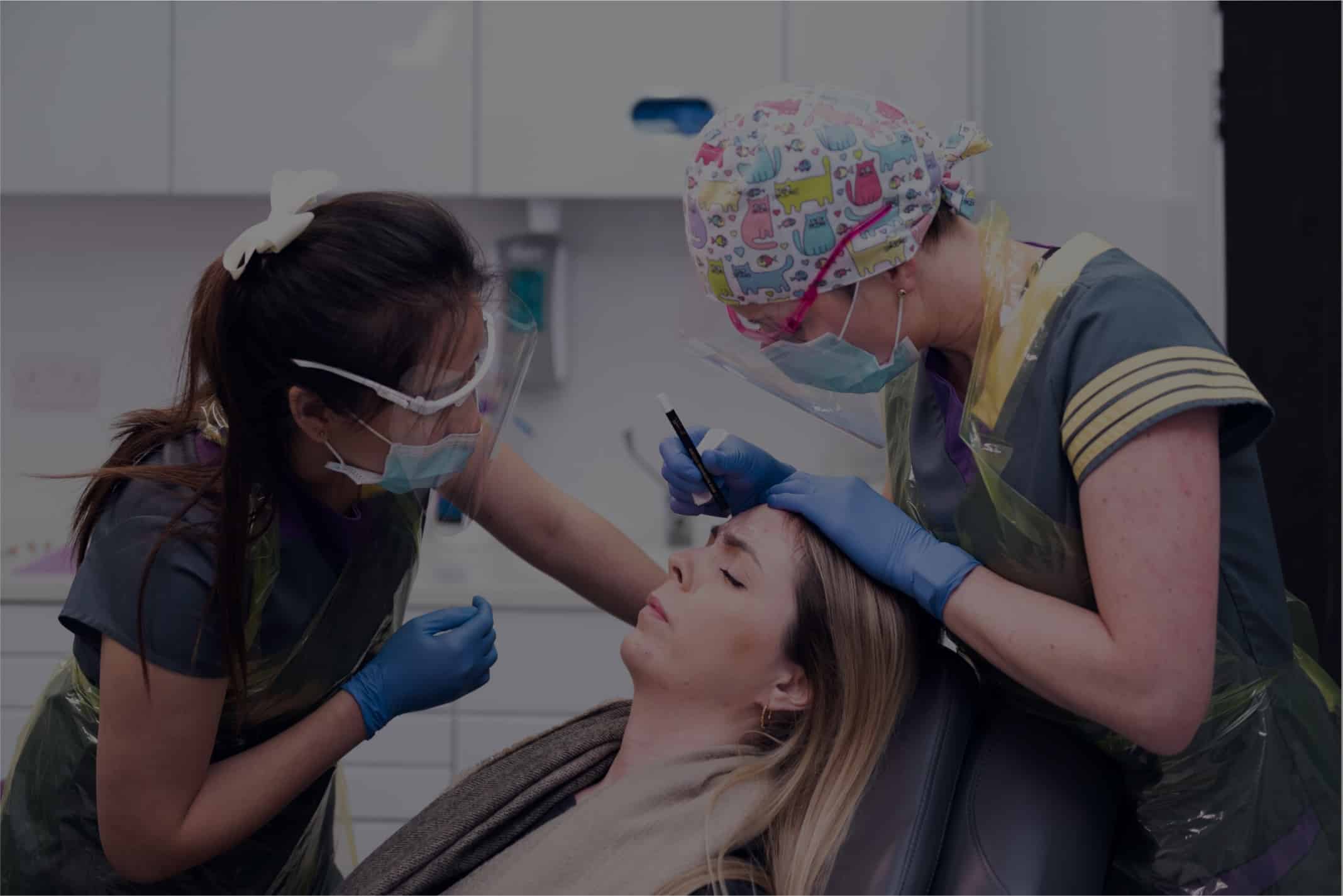 One-to-one Aesthetics Mentoring
supercharge your career with aesthetics mentoring with Dr MJ.  Become known in the industry. 
start here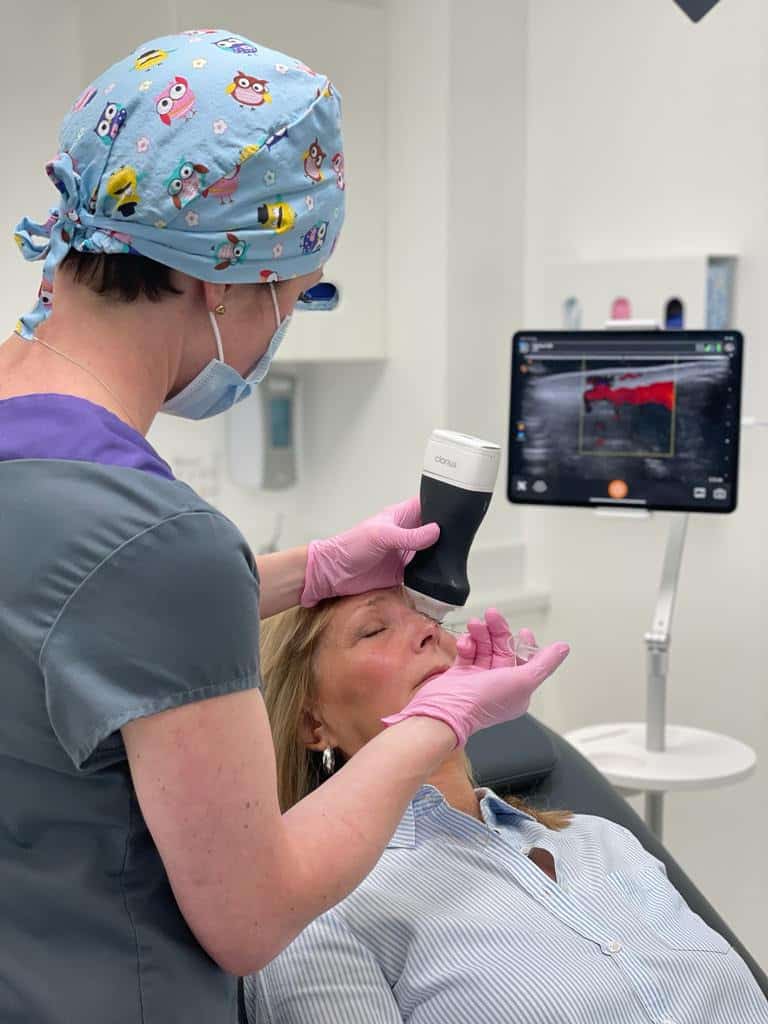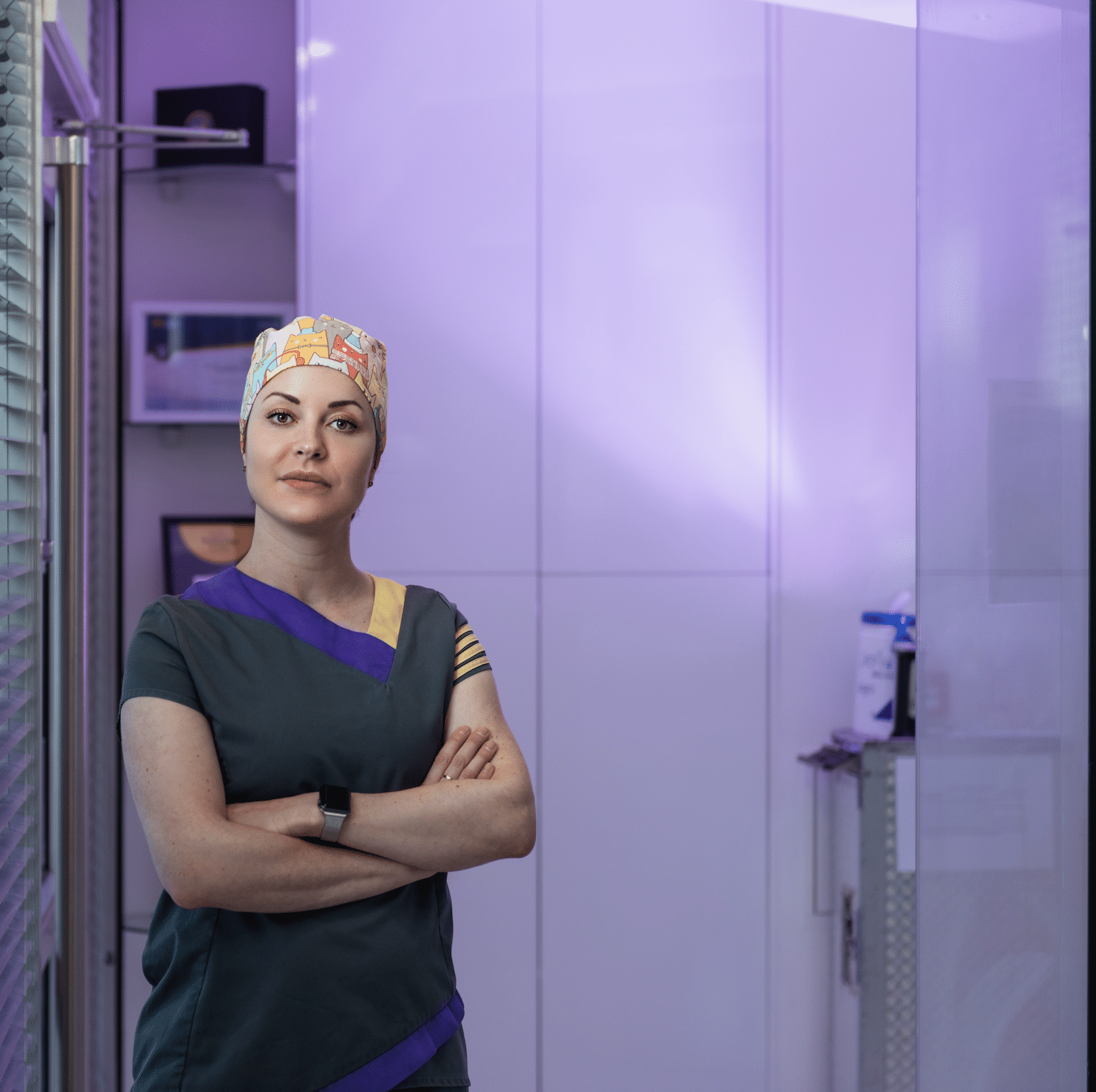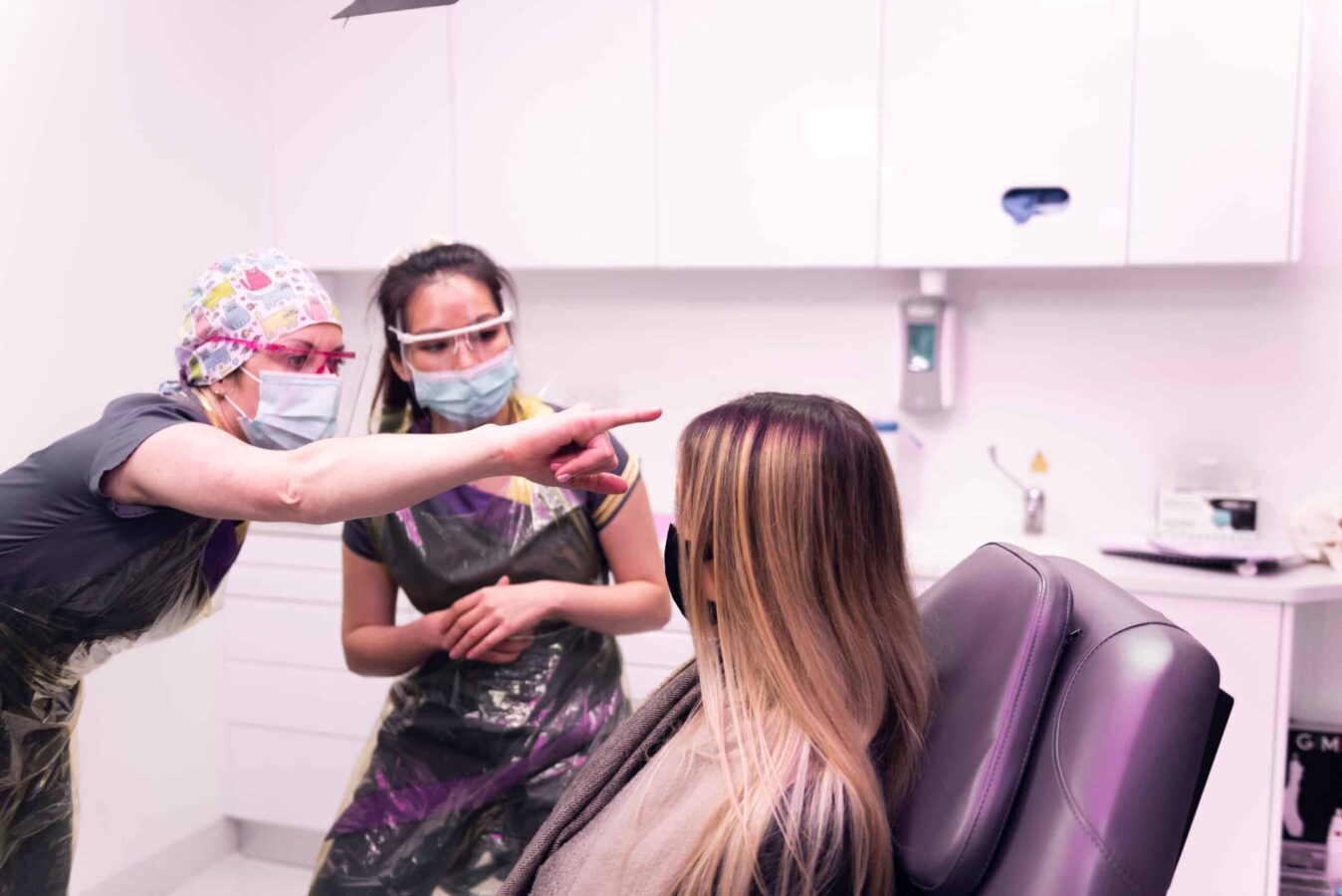 Aesthetics mentoring
Mentoring courses with Dr MJ
What it is:  A pre-prepared customised learning solution to precisely meet your personal learning needs.
What it contains:  Whatever you want it to be. Dr MJ will spend time preparing the ideal syllabus to move you forward.  This could be injecting technique, help with specific treatments, help with certain types of patients, ultrasound guided techniques or using cannulas. You tell us what you want and we will make it happen.
Who it's for:  Almost everybody.  Practitioners who want customised, laser-focused attention.  Beginners or advanced practitioners will benefit equally.
Your outcome:  Customised outcomes will be agreed prior to your course.  Examples being "I want to do the prefect brow lift every time" or "I only convert 60% of my patients, I'd like to do the perfect assessment and consultation with every patient" or "I want to start using ultrasound more efficiently."
Why you should have a mentor
It's time to unlock your potential with one on one mentoring at the HUB. Aesthetic medicine is a challenging career.  You're practising the clinical side of medicine, keeping your patients happy and avoiding complications all while running a small business.  This can be overwhelming.
It's no secret that successful people have mentors. If you want to succeed then mentoring is the fastest route to the practice of your dreams and a life you imagined.
What is a mentor
A mentor is an experienced and trusted advisor who provides guidance, knowledge, and support to supercharge your personal and professional growth.  Running a successful practice and being a virtuoso practitioner may seem daunting for you.  However, it's not daunting for us, it's what we do every day.  It is important to find a mentor who has done what you want to do and they can guide you through the process in a tenth of the time it would have taken you to get there on your own.
What's the difference between coaching and mentoring?
Coaches help people in any industry with problems relating to generalities such as leadership, time management, relationships etc.  A mentor is industry specific and has the personal experience the mentee seeks.  A coach can help you without having any experience of what you are going through or trying to learn.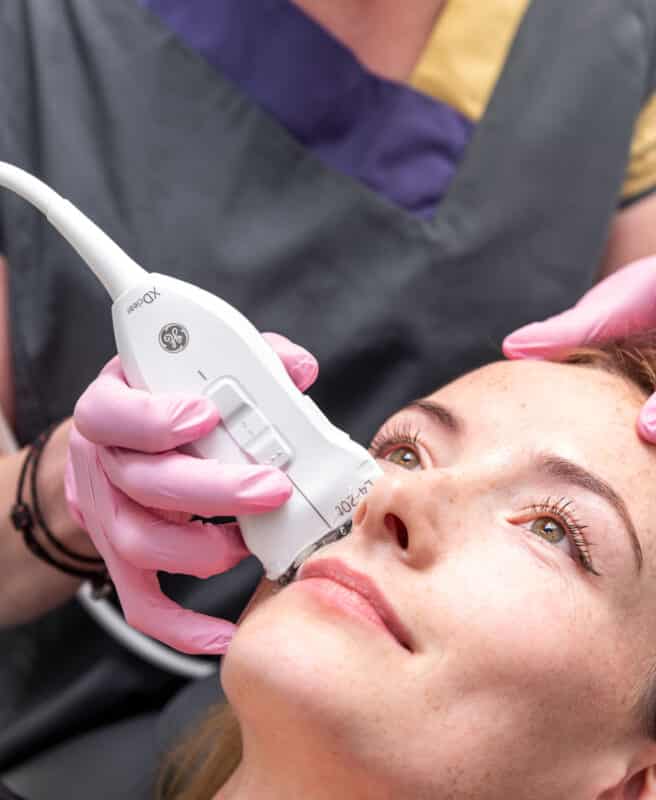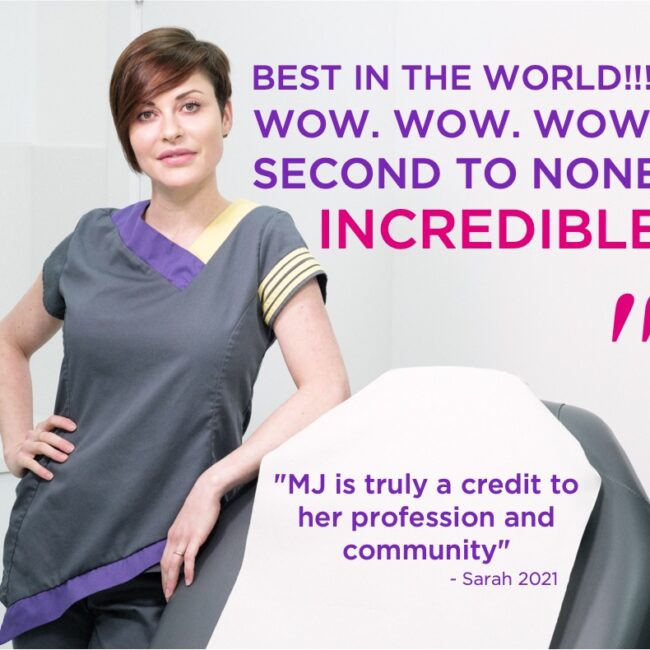 HOW CAN A MENTOR ADVANCE MY CAREER?
Sharing Experience and Knowledge: Dr MJ has made all the mistakes so you don't have to. She has a decade of experience running three medical practices and there are no questions she cannot answer.
Supporting Decision Making: Business and medical practice are all about making decisions.  Think back to the last three bad decisions you made in and imagine how much time and money you could have saved if you had made better ones! We all like to think we are great at making decisions, but a quick look at the basic facts will tell another story. Over the years Dr MJ has become extremely competent at good decision making and we can help you through the first easy decisions in your practice and will be there to support your decision making at every step.
Setting Goals: Because you are doing this for the first time you will not know where you are going or how to get there. With a mentor you can set achievable goals and put timeframes on your milestones for personal and business growth.
Providing Feedback: Small business owners and especially junior medics have huge blind spots.  A mentor can help you see the entire picture and really focus on what matters.
Networking: Get access to a huge network of the best professionals in aesthetic medicine who can help you in ways you have never even imagined.
Encouraging and Motivating: Mentors can encourage you to overcome challenges, stay motivated, and maintain a positive outlook, boosting your self-confidence and resilience.
Role Modelling: Dr MJ follows the highest ideals of business and clinical practice. There will not be a single corner cut and the reason we do what we do is always patients and the staff who depend on us. If your reasons for being in the aesthetic medicine business are not honourable, please do not apply.
How to find an aesthetics mentor: Just buy the course below and we will do everything for you. One on one mentoring is one of our most successful courses because you get so much out of spending time with Dr MJ. Search aesthetic mentoring near me to find out Liverpool teaching practice.
One-to-one mentoring
course costs
One-to-one mentoring
hands-on training
The course is entirely bespoke so objectives and treatment areas are decided by you and Dr MJ.
Objectives:  To be decided by you and Dr MJ.
Treatment areas: To be decided by you and Dr MJ.
Models:  We will provide you with at least three models for the day.
Course length: 1 full day (09:00-17:00)
CPD points: 7.0
Our goal for you
Launch a thriving aesthetic career
Aesthetic medicine is booming.  Practitioners are adding aesthetic treatments to their practice and making more money than ever.  Aesthetic patients have a high treatment plan conversion rate.  They say yes to treatment and look forward to spending money with you.
We want you to have a piece of this marvellous industry.   Our promise is to equip you with the skills, techniques and knowledge to launch a thriving aesthetic career.
Our Mission
Make the Industry Safe.
We love learning new technologies and techniques to ensure our patients receive high quality care and delegates receive high quality learning.  Your instructor Dr MJ is a pioneer in aesthetic ultrasound and runs the UK's first dedicated complications clinic.  She founded the HUB to share her knowledge with other medical professionals and make our industry safe.
Have Questions?
Frequently Asked Questions
What do our graduates say?

I have never received training to this exceptional level.
Read more
A truly fantastic advanced facial aesthetics 1-1 training experience. I have been practicing aesthetics for 13 years and been trained by some of the biggest names in the industry, however I have never received training to this exceptional level. MJ is so knowledgeable! Her team are very welcoming and her training/practicing facility is amazing. Initially, I completed online training modules. These were so informative! I felt I was offering a robust consultation and consenting process to my patients until I became better informed via this training. MJ has a great teaching style and I will most definitely be back for more training very soon.
Tanya Khan
Aesthetic Practitioner

The groups are small & you have MJ's undivided attention.
Read more
I have just completed my level 1 Botox & lip filler course, with amazing tuition from MJ from start to finish. The initial online learning is so comprehensive with helpful videos you can continue to refer to if needed post training. When you arrive at the hub all the Smileworks team are so friendly & helpful. The groups are small & you have MJ's undivided attention. The models were all lovely & it was great to treat your own patients with support from MJ & the other delegates. You are given your before & after pictures of your models so have the start of your portfolio. I wouldn't hesitate to recommend the Smileworks hub for any dental professional who wants to venture into aesthetics, MJ is a master of aesthetics & you couldn't be taught by anyone better!
Nicky P
Dental Professional

The online learning prior to the course was so thorough and meant that the vast majority of my time with Dr MJ was spent with patients rather than sat in a classroom.
Read more
I attended the Foundation Toxin and Filler course and could not recommend the HUB enough! The online learning prior to the course was so thorough and meant that the vast majority of my time with Dr MJ was spent with patients rather than sat in a classroom. As a beginner in aesthetics, it is so reassuring to know I can go back and rewatch the videos online when I need. Dr MJ's teaching was second to none and I feel confident to treat my first patients independently. Thank you so much to the whole team – I can't wait to come back for the intermediate course when the time is right!
Sophie Rimmer
Medical Professional
Ready to Start?
If you're ready to start doing work that makes you proud, contact us or book mentoring today
Take the first step towards the practice you deserve.