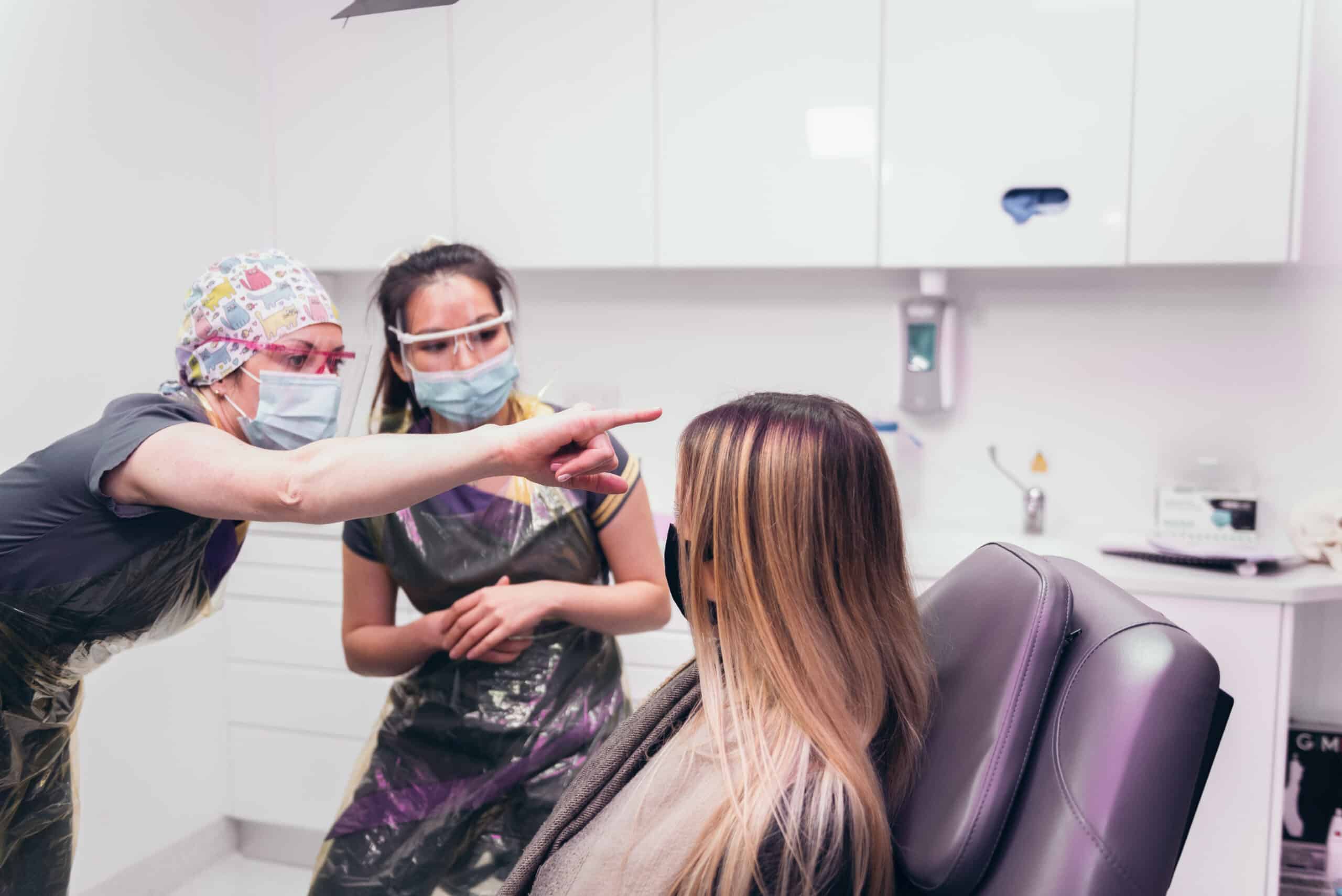 Why Doctors and Dentists are Flocking to the Aesthetic Industry
read on
The aesthetic medicine industry is seeing tremendous growth in recent years, worth an estimated £3 billion.

The only way to mend the lack of regulation in our industry is for medical professionals to start pursuing aesthetics.

Six reasons why doctors and dentists should join the aesthetic industry: work/life balance, happier patients, entrepreneurship, a growing industry, creativity, and make more money.

Doctors, dentists, and other medical professionals must take Botox and lip filler courses designed specifically for them.
Dentists and doctors from all over the world are flocking to the aesthetic medicine industry, and it's easy to see why. In recent years, our industry has seen tremendous growth. Last year alone saw a 10% increase in compound annual growth. The demand for aesthetic treatments is undeniable, and the need to meet this demand has never been greater.
The industry is estimated to be worth £2.75 billion in 2017 and is now predicted to be well over £3 billion.
If you're currently feeling stuck or frustrated with your career as a dentist or doctor, we're here to tell you that we get it. We know firsthand what it's like when your career doesn't meet your expectations.
We have been in your shoes and so have countless others.
For many, a career in aesthetic medicine has been the answer to their concerns. And it can be your answer too.
Pursuing a career in aesthetic medicine means the chance at becoming an industry leader in a field that only continues to see growth year after year.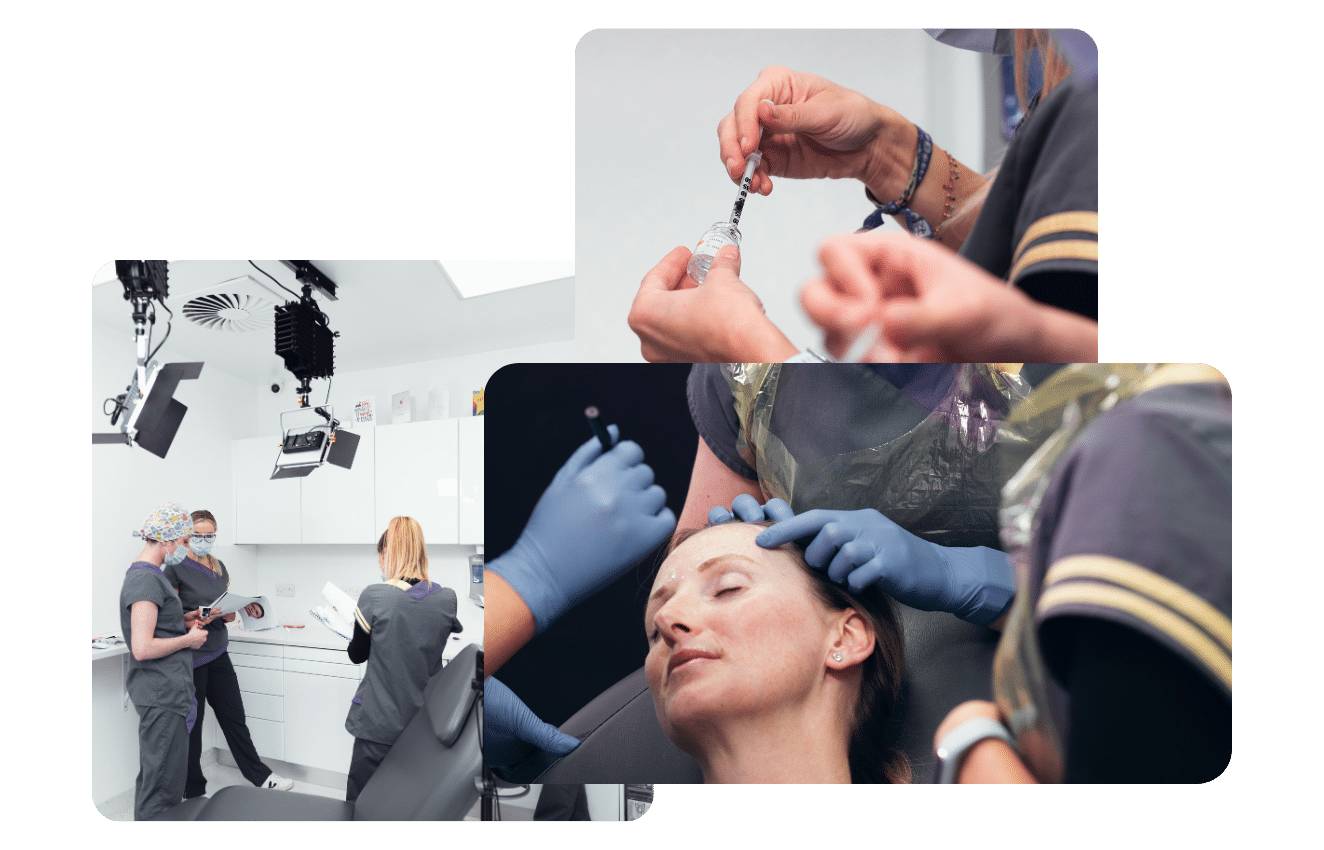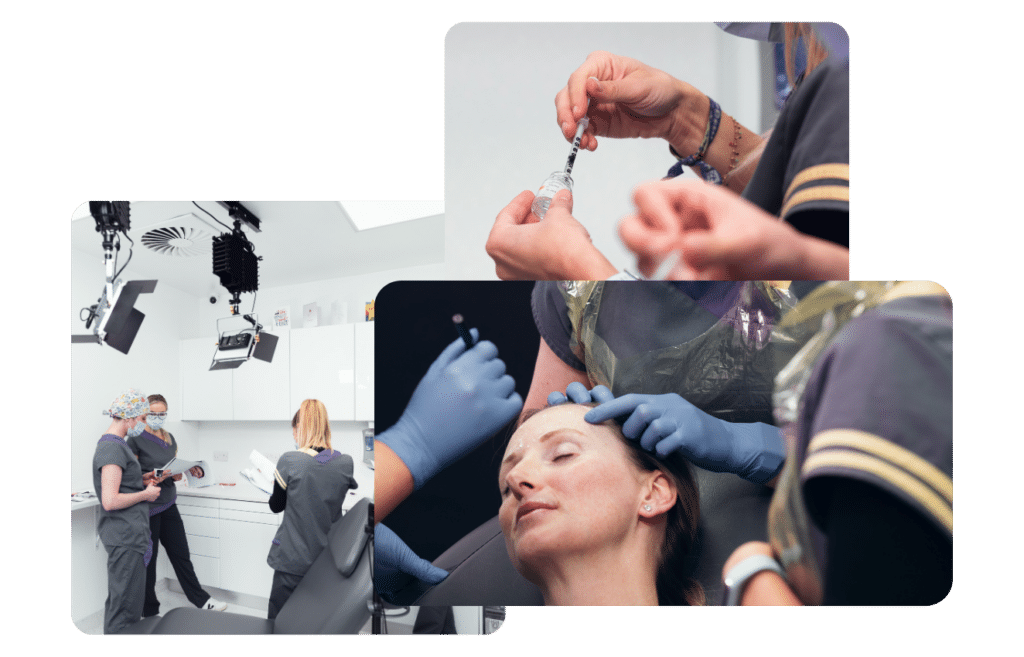 However, this industry is not without its challenges.
In the UK, there is an alarming lack of regulations for aesthetic treatments. This means anyone can inject, from hairdressers to nail technicians, resulting in unsafe treatment spaces, botched results, and horrific complications.
To restore trust and safety in aesthetics, we need a new wave of skilled and dedicated practitioners.
As medical professionals, it is our responsibility to change this industry for the better. The aesthetic industry will only be respected when it is safe. In doing so, not only will you feel unmatched fulfilment, but you'll also be entering an industry with limitless growth potential.
Still on the fence? Keep reading for six reasons why pursuing aesthetic medicine might be your best career move yet.
Why pursue aesthetic medicine?
1. Achieve better work/life balance.
Aesthetic medicine often offers flexible hours, especially if you have your own practice. As a dentist or doctor, you're likely all too familiar with the late nights and unpredictable hours these professions require. A career in the aesthetics industry allows you more control over your own working hours.
So if you want to only work during regular business hours, you only work during regular business hours.
If you want to only work nights, you only work nights.
This regularity allows for a more predictable routine, giving you the freedom to plan your days around both work and personal commitments. The stress of emergency calls and seemingly endless overnight hospital shifts can become a thing of the past. You'll gain a work/life balance that many in the medical field can only dream of.
2. Your patients are actually happy to see you.
Generally, most patients see their doctor because they are suffering with illness or other medical problems. Very few people go to the doctor or dentist because they want to. They go because they have to.
As a dentist, it's unfortunately incredibly common for patients to be scared to even see you for a simple check-up. They're not excited to be there. Some even dread their visit.
But in aesthetic medicine, most of your clients are there by choice. They are excited to transform their appearance and boost their confidence with aesthetic treatments.
The atmosphere in an aesthetics clinic is also more relaxed and positive, as you work together with your patient to achieve their desired outcomes. And when their treatment is done, there is nothing like seeing the indescribable joy on their faces when they see their results.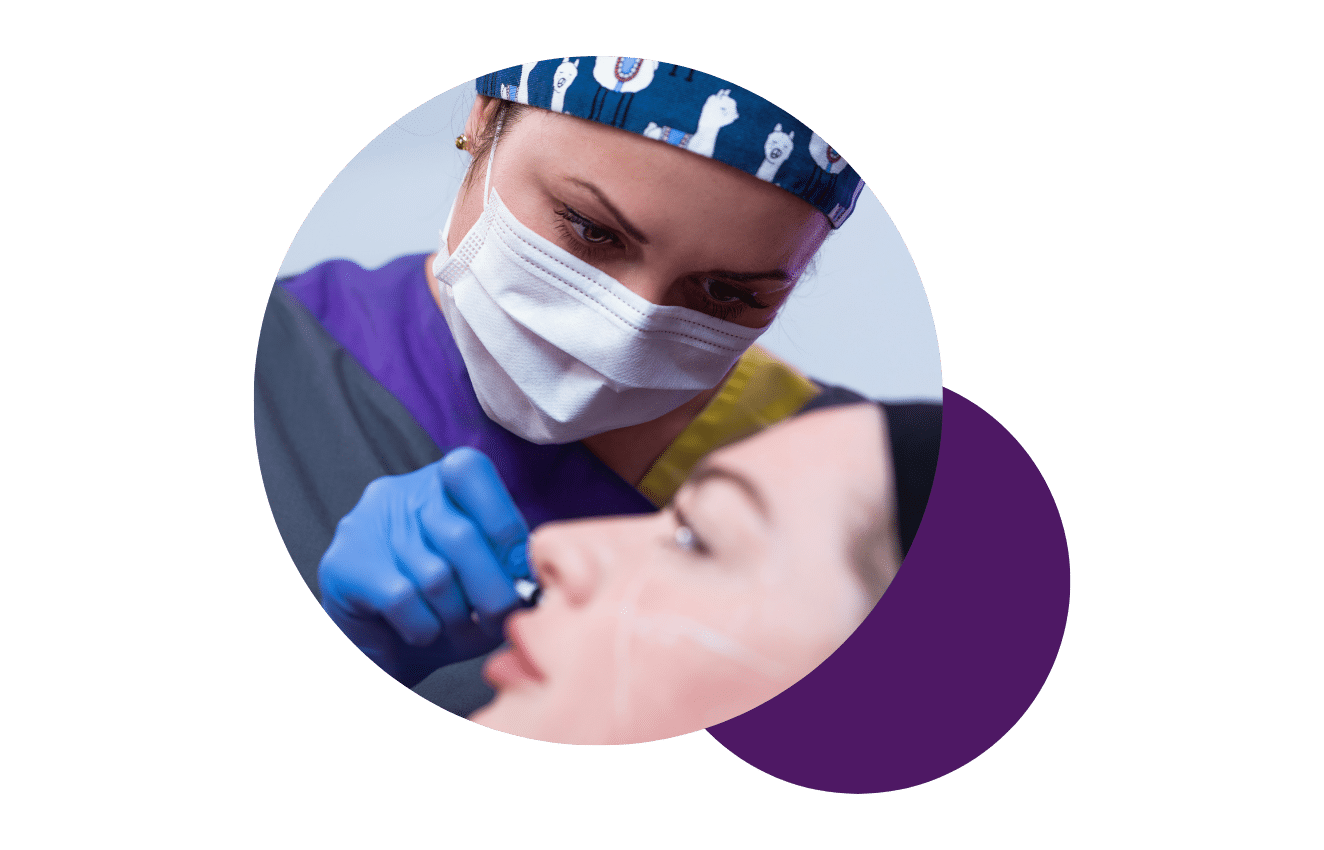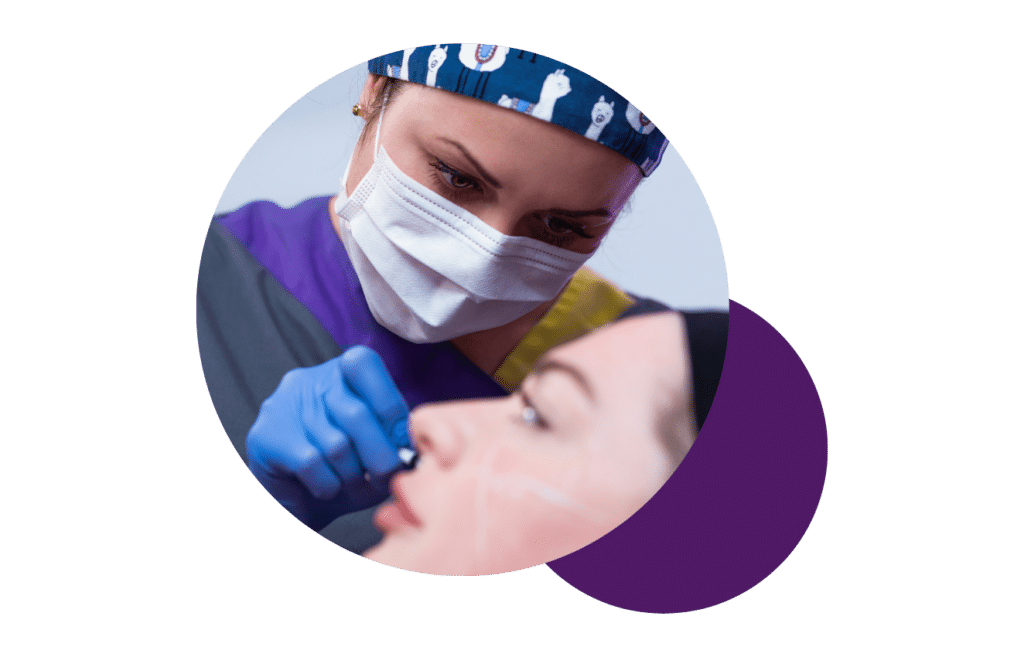 3. The chance to become an entrepreneur
Aesthetic medicine also offers medical professionals the chance to branch out and start their own practice. You don't have to spend your entire career working for someone else; you can work for yourself instead.
And this isn't a pipedream. It's a very possible reality.
The aesthetic medicine industry is ever growing, and entrepreneurship in this field allows you to make key decisions about the direction of your business, from which treatments to offer to how to market your services. With a career in aesthetics, you can be in complete control over your future.
The freedom and autonomy that come with being your own boss are unmatched, and you will gain the ability to shape your practice in line with your personal and professional goals.
4. Join a growing industry
We've already mentioned that the aesthetic industry has experienced astounding growth over the past few years. But what could this growth mean for your future career in aesthetics?
As beauty standards evolve and non-invasive treatments become more popular, the demand for skilled practitioners in the field is surging. People are excited to get these treatments, and many are willing to pay to get them from trained medical professionals like yourself.
There has never been a better time to enter the aesthetic industry. Don't miss out on the chance to position yourself at the forefront of a sector with vast potential. In an industry that is full of untrained injectors, this is your time to establish yourself as an industry leader.
5. Express your creativity
Aesthetic medicine is as much an art as it is a science.
We understand that there isn't much room for creativity in the traditional medical or dental practice. But in aesthetics, this is far from the case.
Beyond the technical skills required for treatments, practitioners have the unique opportunity to harness their creativity, helping patients enhance their natural beauty.
Whether it's sculpting the perfect pout with hyaluronic fillers or tailoring Botox treatments for natural-looking results, this field offers endless possibilities for those with a keen eye for detail and aesthetics.
Let's face it: aesthetic treatments, when done right, can be lucrative. As the demand for these treatments continues to grow, so does the potential for higher earnings.
It's no secret that junior doctors and dentists in the UK often feel the strain of being underpaid, especially when considering the intensity of their work and the long hours they put in. Making a shift into aesthetic medicine can not only alleviate the financial strain but can also offer a pathway to significantly higher earning potential.
In a private industry like aesthetic medicine, practitioners often have more control over their earning potential, with the ability to set prices that reflect the quality of service and expertise they offer.
Whether you're offering the latest treatments or pioneering new techniques, a career in aesthetic medicine can prove financially rewarding, providing not only job satisfaction but also a comfortable lifestyle.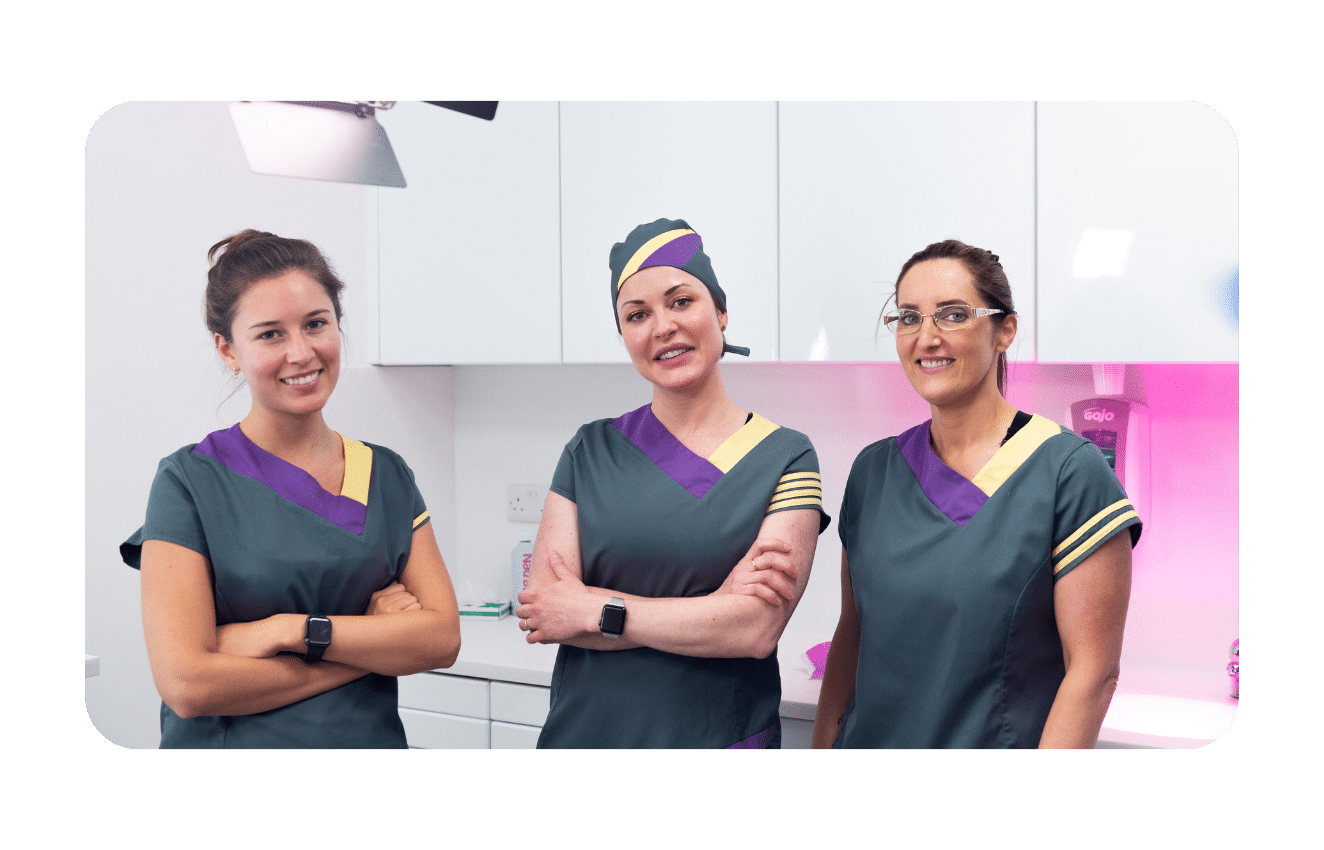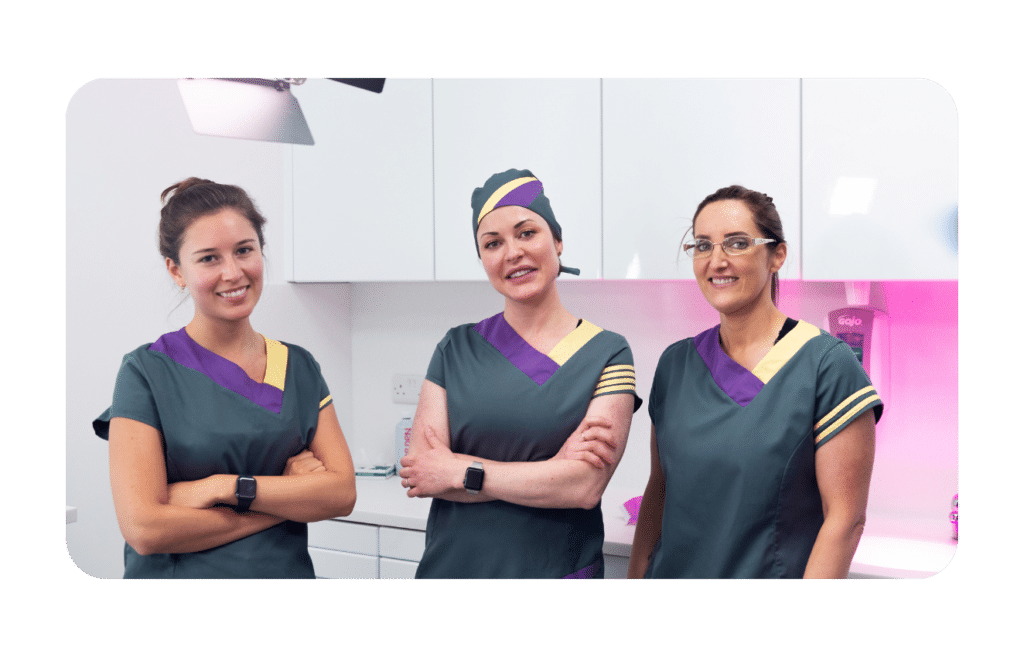 Start your aesthetics career today.
The healthcare industry is ever-evolving, and it's vital for you to remain adaptable and open to exploring different paths that offer both personal fulfilment and financial growth. A career in aesthetic medicine can give you this and so much more.
Aesthetics fuses the careful precision of medical science with the artistry of aesthetic treatments. It is the best path to pursue if you're looking for a more exciting and fulfilling work life without doing a complete career pivot.
However, it's crucial to remember that the key to succeeding in this industry is training and continuous education. Just as medical professionals are trusted with the well-being of their patients, aesthetic practitioners hold the responsibility of ensuring safe and satisfactory outcomes for their clients.
This is where the Smileworks Aesthetic HUB comes in. As an esteemed training centre based in the UK, we pride ourselves on our wide range of online and hands-on courses tailored for every skill level. Whether you're taking your first steps into the world of botox and fillers, or you're an advanced injector aiming to master facial ultrasound techniques for guaranteed safety, we have the expertise and courses to suit your needs.
Stop pursuing a career that doesn't make you happy.
Don't let financial limitations keep holding you back.
It's time to embrace the prospering world of aesthetic medicine. The HUB provides you with all the right training and guidance you need to succeed. Take control of your professional journey and step into a future filled with endless potential and opportunities.
Join us at the HUB. Let's shape the future of aesthetic medicine together and ensure safe, effective, and transformative results for every patient.
Want to try out our courses before committing? Take advantage of our free trial for a taste of what learning at the HUB is like.
Discover
Remarkable Aesthetics Courses
Unlock your HUB Free Trial Instantly!