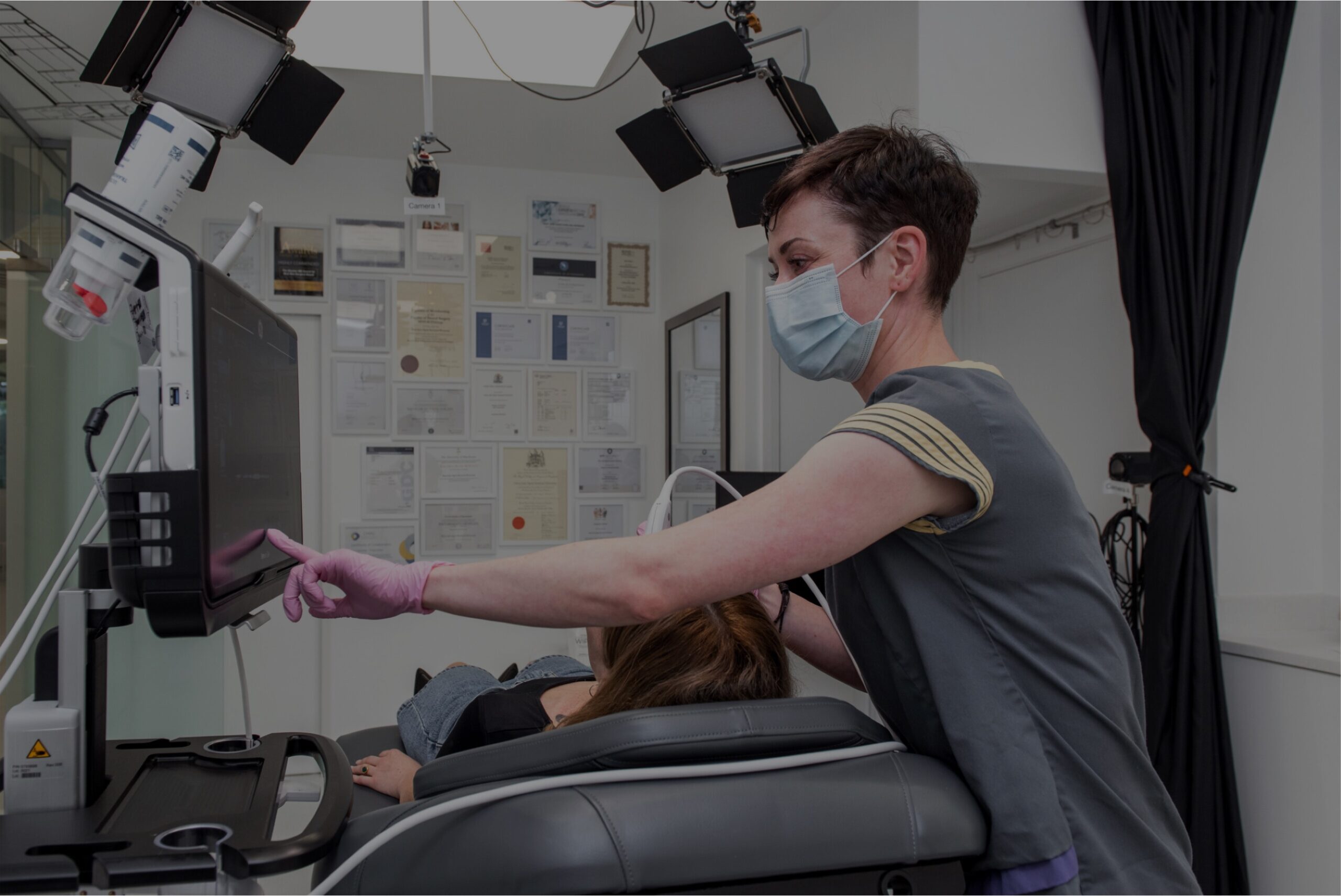 Facial Ultrasound
use ultrasound to plan treatments, reduce complications and inject safely
START HERE
facial ultrasound course
changing the industry
Ultrasound is the most important development in aesthetics since the invention of dermal filler.  Even the most experienced injectors cause complications due to atypical anatomy.  Each year thousands of patients are getting injured in aesthetics and we can reduce the rate of complications by using ultrasound.  A simple two-minute diagnostic can transform your practice, improve patient safety and take away your fear of complications so you can flourish.
It's our responsibility to lead this industry in best practice – we will only be taken seriously when we practise safely.
At the HUB we believe ultrasound is the gold standard in safety.  Our mission is to bring high quality, affordable ultrasound training to aesthetic practitioners for everyone's benefit.  Our ultrasound training fees reflect this.
Course dates: Saturday 10th February 2024 , Saturday 13th April 2024
Can't get to Liverpool? Here's the ultimate online ultrasound course.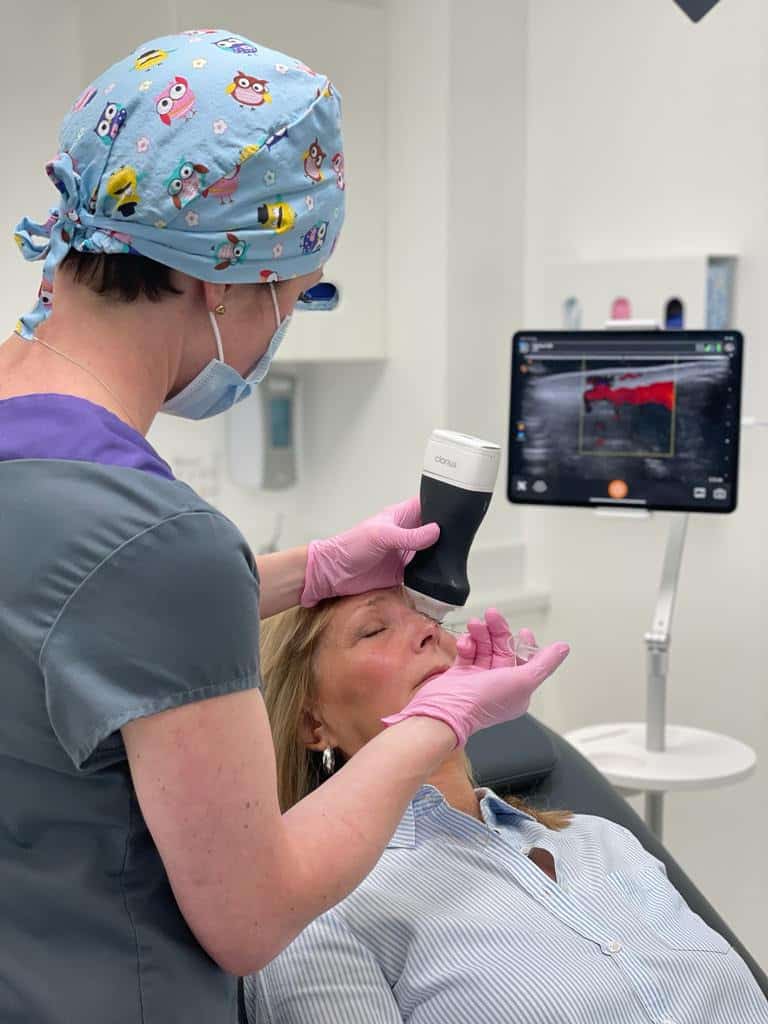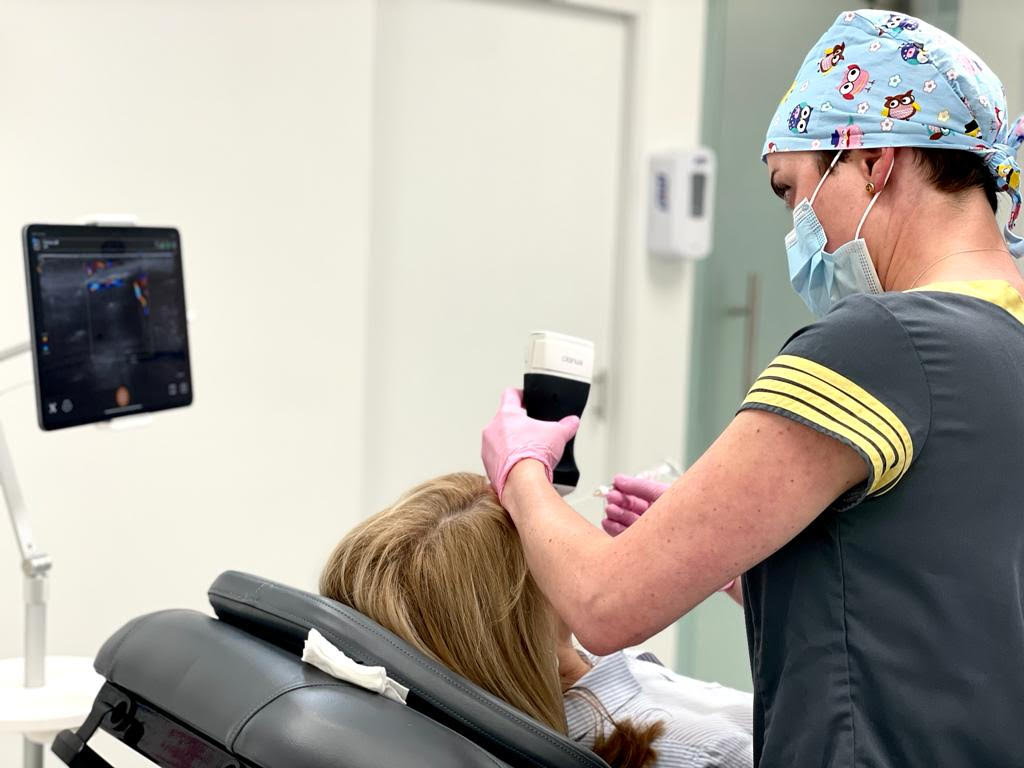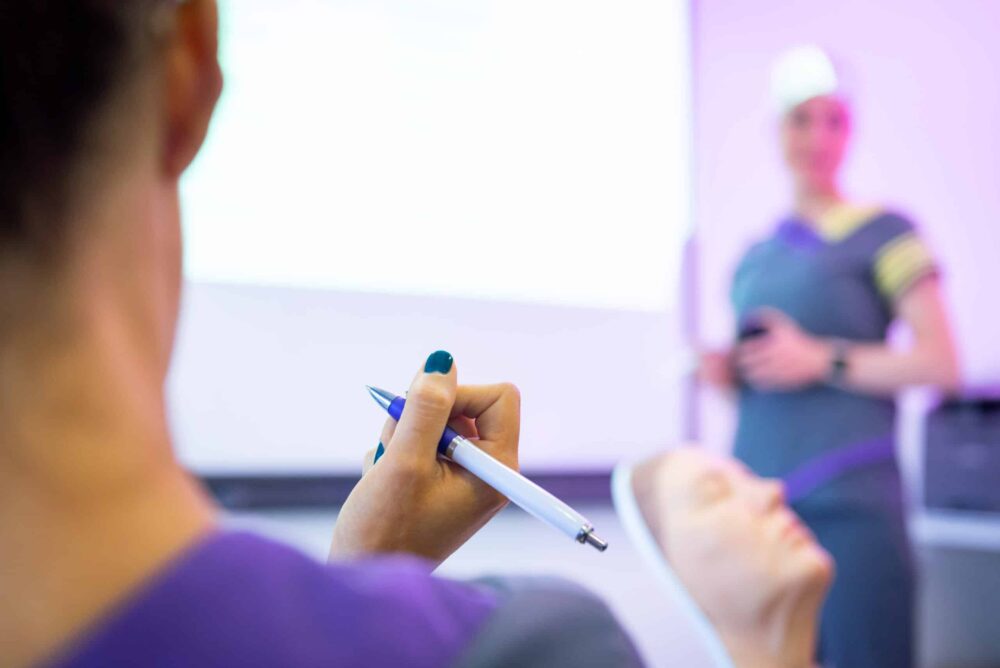 facial ultrasound
what to expect
What it is:  Learn to use state of the art ultrasound equipment and interpret scans for safer practice and enhanced clinical decision-making.
What it contains:  Basics of facial ultrasound and ultrasound anatomy.
Who it's for:  Practitioners wanting to improve patient safety, minimise complications, practice without fear and gain the trust of their patients and peers.
Your outcome:  Be confident using, producing and interpreting ultrasound images and recognising anatomy.  Use these skills to modify treatment approaches for safer practice. Get access to an exclusive WhatsApp group that offers one-on-one support from Dr MJ and other delegates.
facial ultrasound
check out our syllabus
Each month we add new content to our online course to guarantee our material is up to date. This is so you can get the most from your online learning experience. You can view the entire syllabus HERE
The three step
learning experience
1. Online Learning
Start your course online, at home. Complete the learning in your own time before joining us for hands-on training. Our world-class online learning is rigorous and hard. So be prepared!
2. Hands-on Training
Practical training at our state-of-the-art facility. Small groups with a maximum 1:3 learner to trainer ratio. Treat models from consultation to treatment yourself with no model sharing.
3. Post Course Mentoring
After graduation, Dr. MJ is available to provide mentoring and guidance throughout your aesthetic career. You will also be invited into our exclusive WhatsApp group of medical professionals.
Facial ultrasound
course costs
The fee entitles you to 12 months access to the online course. After 12 months you will be offered a subscription. When you've completed your online course you'll be invited to book your hands-on training. Hands on training in facial ultrasound is one day.
Facial Ultrasound
Online Learning
Our online courses offer multimedia, accelerated learning for maximum knowledge retention.  We built our courses with medical professionals in mind. Each month, new lessons will be added to the course.
Objectives: Effectively introduce ultrasound to your aesthetic practice. 
Topics (click to view syllabus): Facial Ultrasound
CPD points: 11.63
When you have completed your online course, you will be invited to book your hands-on training.
Facial Ultrasound
Hands-on Training
Put your knowledge into practice in a small group hands on session. Focus on practical skills to effectively launch ultrasound in your practice.
Objectives: Effectively interpret ultrasound images, produce predictable imaging and learn the basics of guided treatments.
Course length: 1 full day (09:00-17:00)
Course Dates: Saturday 10th February 2024 , Saturday 13th April 2024
CPD points: 7.0
You will be able to book your hands-on training when you have completed the online learning.
Our Mission
Make the Industry Safe.
We love learning new technologies and techniques to ensure our patients receive high quality care and delegates receive high quality learning.  Your instructor Dr MJ is a pioneer in aesthetic ultrasound and runs the UK's first dedicated complications clinic.  She founded the HUB to share her knowledge with other medical professionals and make our industry safe.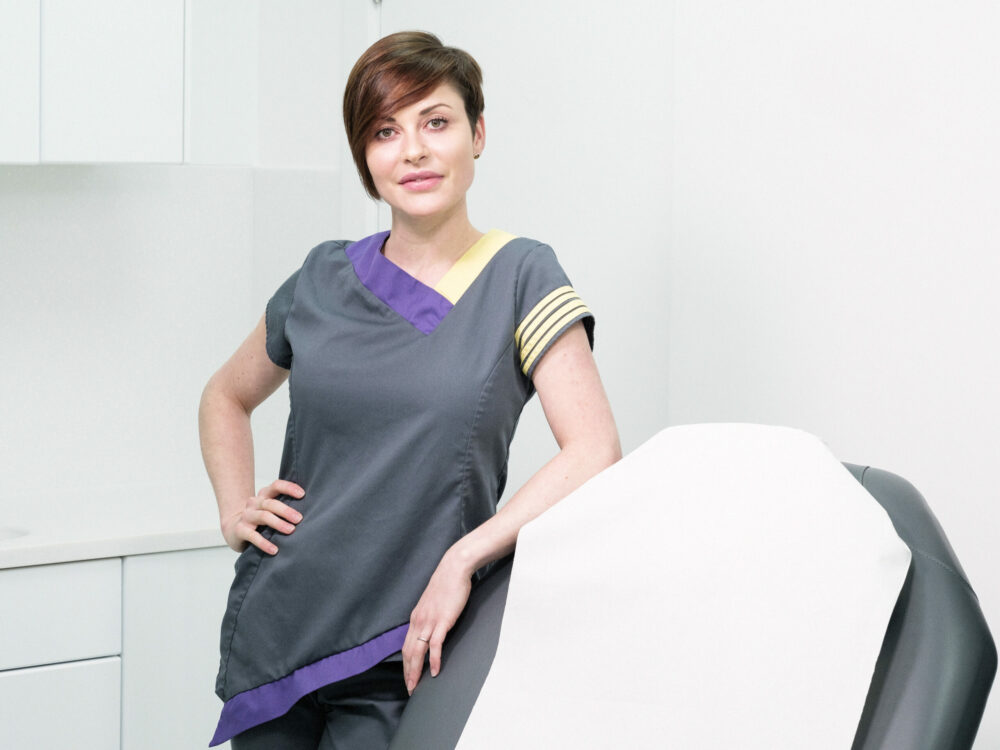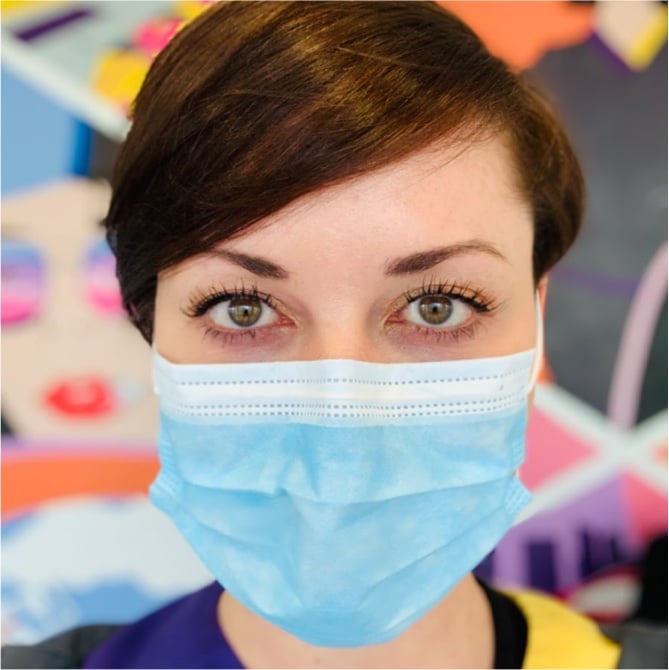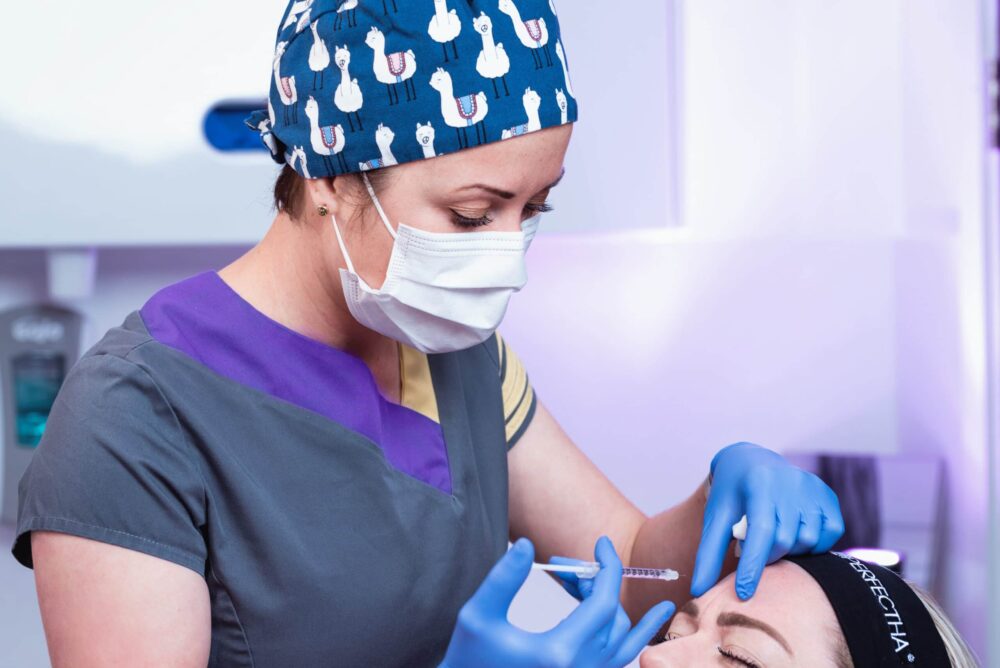 YOUR INSTRUCTOR
DR. MJ ROWLAND-WARMANN
BSC BDS MSC AES.MED. PGDIP ENDOD. PGCERT MJDF RCS (ENG) GDC: 178642
Who trains you is important.  Dr MJ's mission is to raise standards in aesthetics.  She's one of the most talented injectors in the UK and wants to pass on her expertise to make our industry safe.
MJ runs a multi-million pound dental and aesthetics practice.  We're not just educators, we actually do this stuff every day.
She has the first dedicated complications practice in the UK and helps patents all over the world with aesthetic complications.  If you're worried about complications then this is the place for you.  Dr MJ has three different ultrasound machines for superb imaging and training.
Her training style is exciting and rigorous and you are guaranteed the best training the industry has to offer so that you can launch your career in aesthetic medicine.
have questions?
Frequently Asked Questions
What do our graduates say?

I have never received training to this exceptional level.
Read more
A truly fantastic advanced facial aesthetics 1-1 training experience. I have been practicing aesthetics for 13 years and been trained by some of the biggest names in the industry, however I have never received training to this exceptional level. MJ is so knowledgeable! Her team are very welcoming and her training/practicing facility is amazing. Initially, I completed online training modules. These were so informative! I felt I was offering a robust consultation and consenting process to my patients until I became better informed via this training. MJ has a great teaching style and I will most definitely be back for more training very soon.
Tanya Khan
Aesthetic Practitioner

The groups are small & you have MJ's undivided attention.
Read more
I have just completed my level 1 Botox & lip filler course, with amazing tuition from MJ from start to finish. The initial online learning is so comprehensive with helpful videos you can continue to refer to if needed post training. When you arrive at the hub all the Smileworks team are so friendly & helpful. The groups are small & you have MJ's undivided attention. The models were all lovely & it was great to treat your own patients with support from MJ & the other delegates. You are given your before & after pictures of your models so have the start of your portfolio. I wouldn't hesitate to recommend the Smileworks hub for any dental professional who wants to venture into aesthetics, MJ is a master of aesthetics & you couldn't be taught by anyone better!
Nicky P
Dental Professional

The online learning prior to the course was so thorough and meant that the vast majority of my time with Dr MJ was spent with patients rather than sat in a classroom.
Read more
I attended the Foundation Toxin and Filler course and could not recommend the HUB enough! The online learning prior to the course was so thorough and meant that the vast majority of my time with Dr MJ was spent with patients rather than sat in a classroom. As a beginner in aesthetics, it is so reassuring to know I can go back and rewatch the videos online when I need. Dr MJ's teaching was second to none and I feel confident to treat my first patients independently. Thank you so much to the whole team – I can't wait to come back for the intermediate course when the time is right!
Sophie Rimmer
Medical Professional
Ready to Start?
If you're ready to start doing work that makes you proud, book a course today.  Take the first step towards the practice you deserve.