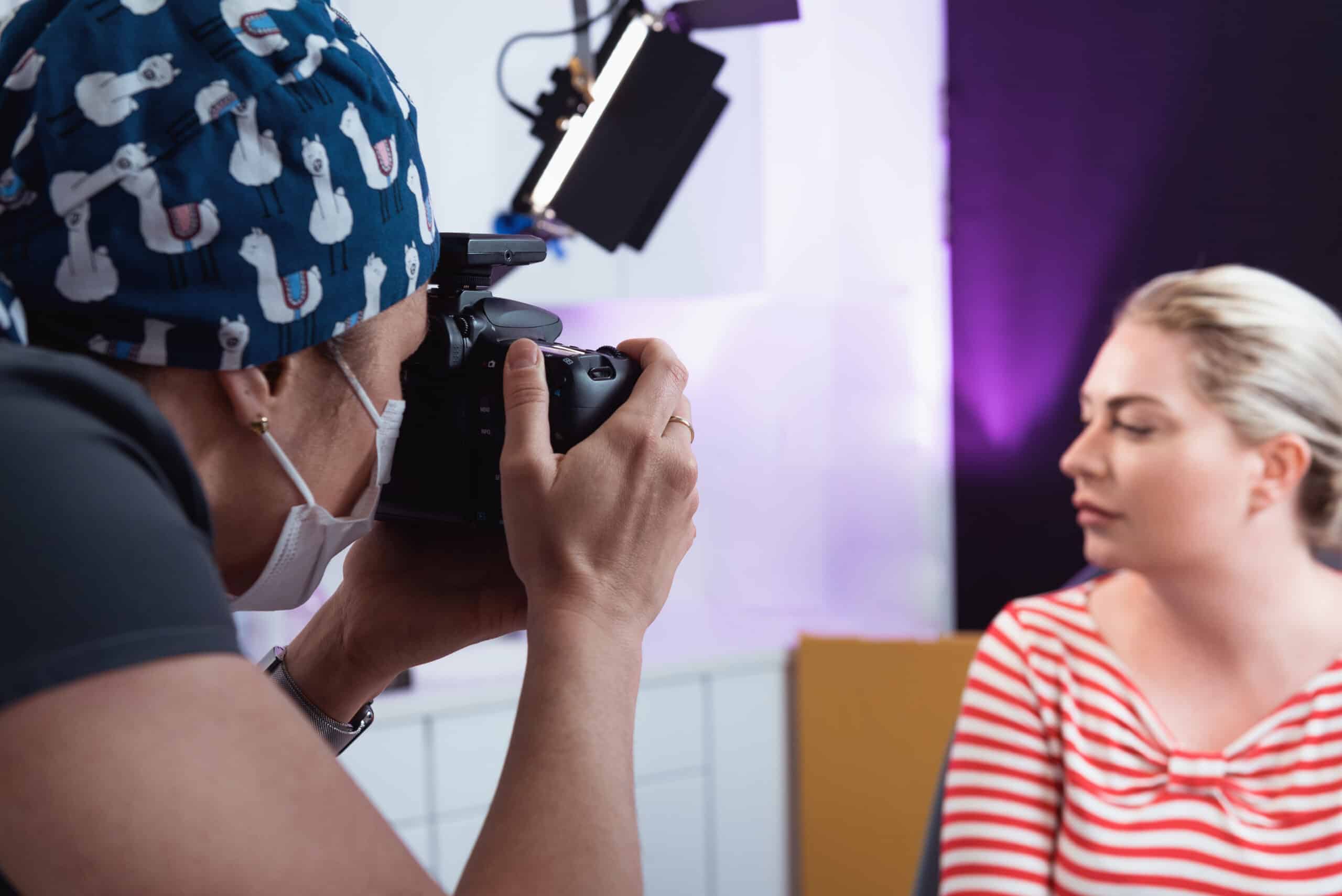 Life-changing Dermal Fillers in Liverpool
BECOME A HUB MODEL AND SAVE UP TO 66% ON DERMAL FILLER TREATMENT.
START HERE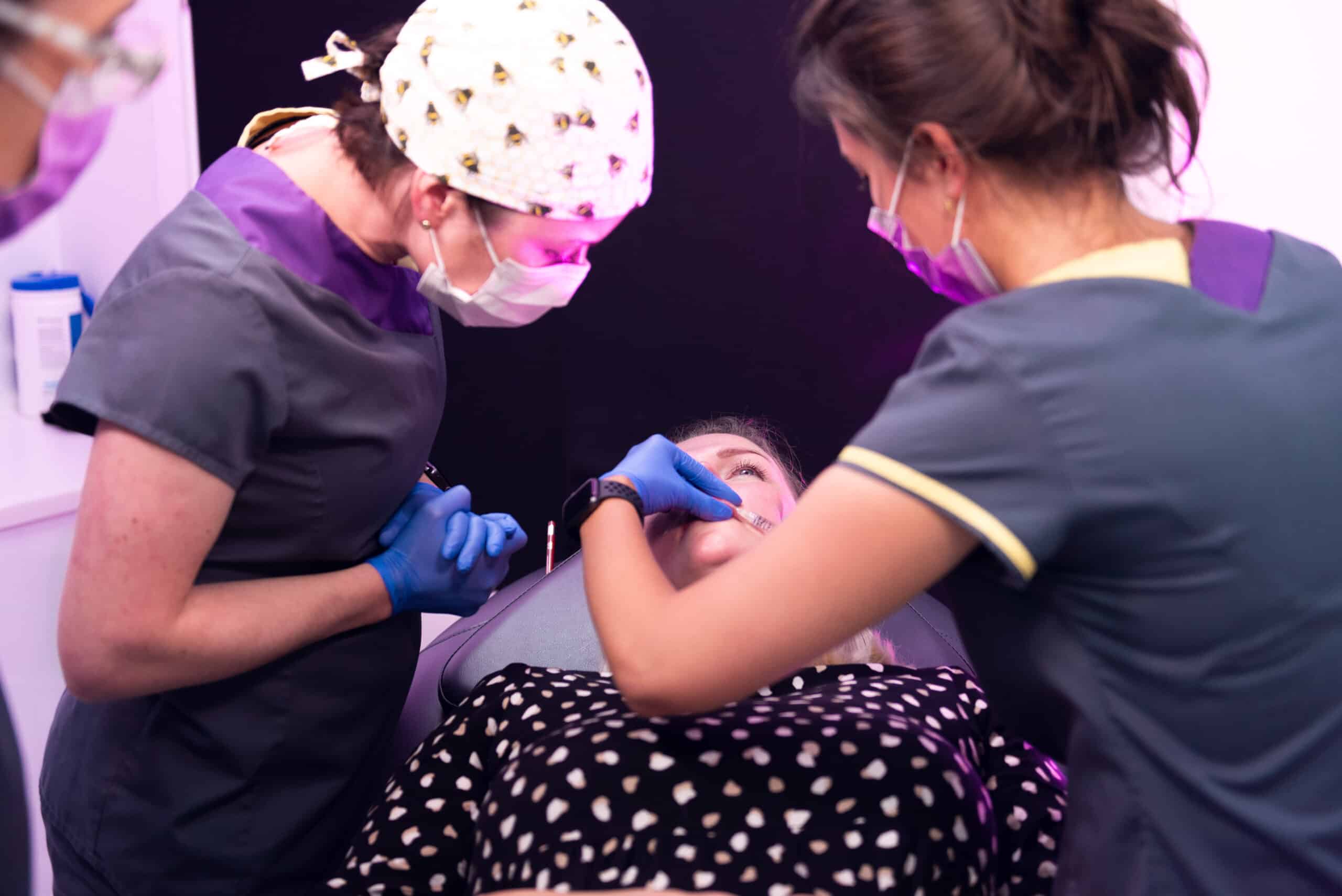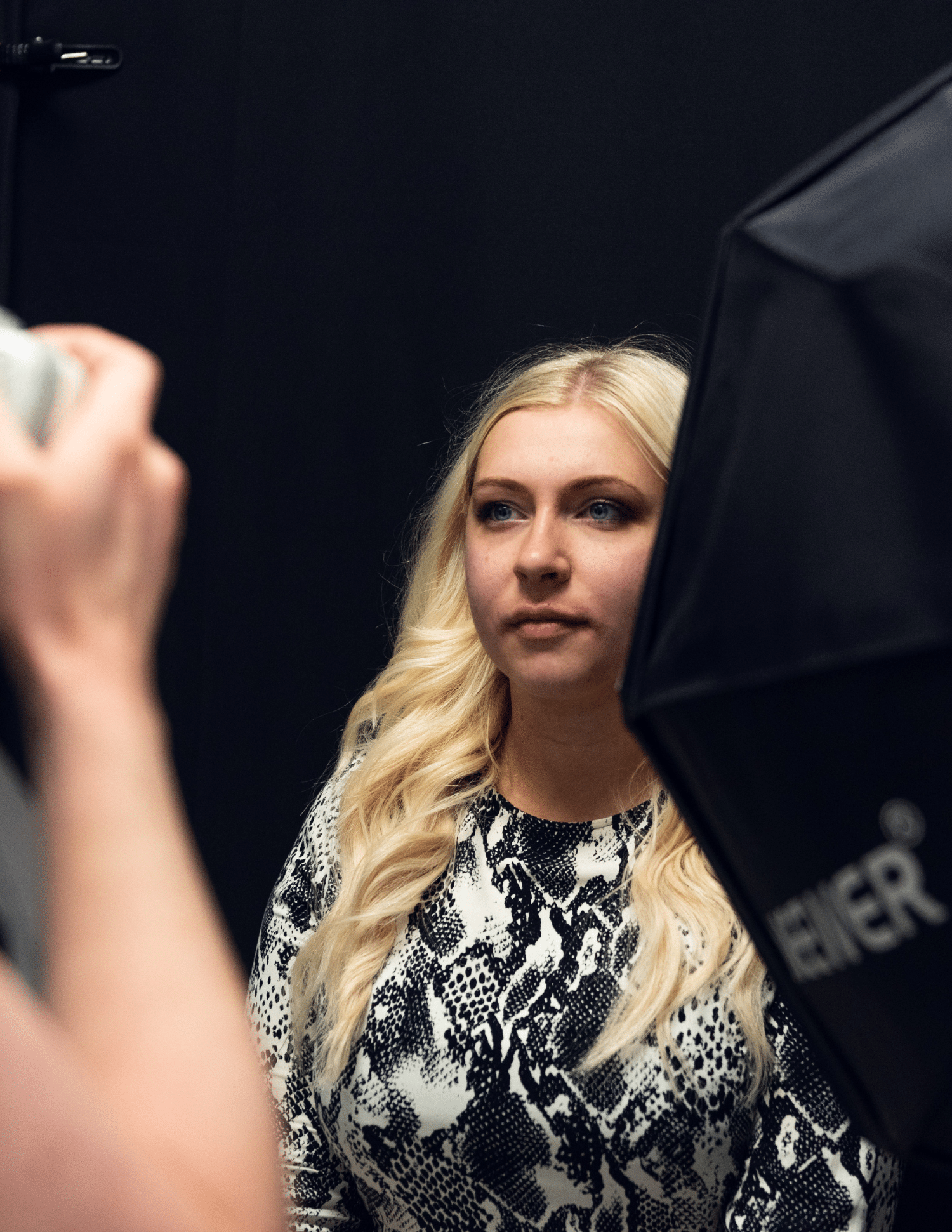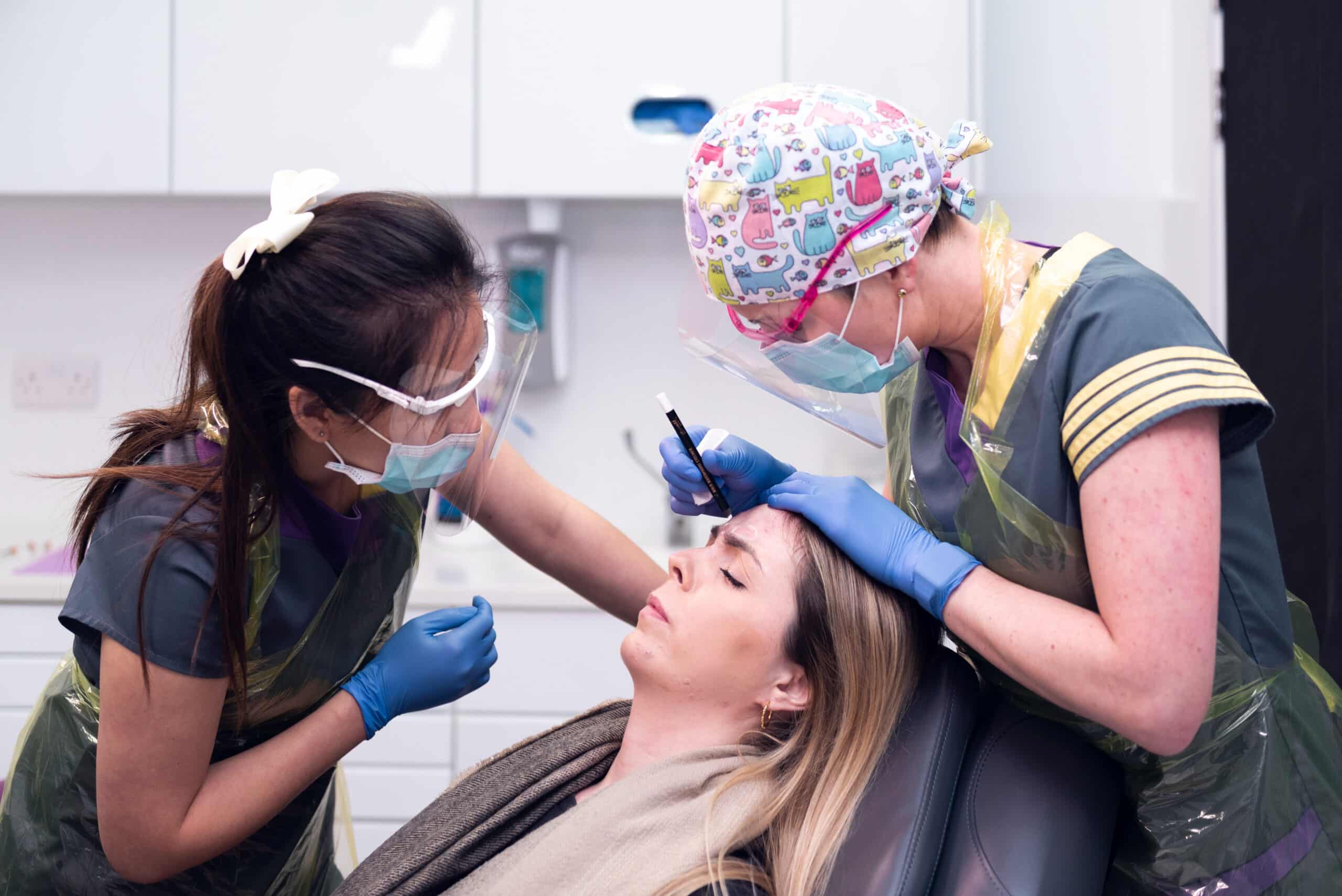 the benefits of
Dermal Filler
At Smileworks, our patients rave about dermal fillers because they produce quick results at a significantly cheaper price than surgical alternatives. This treatment can make you look ten years younger and have a huge impact on the way you look and feel. It's that good.
From cheek fillers to chin and jawline fillers, dermal fillers can completely rejuvenate and sculpt your face. While dermal fillers can be transformative, the treatment can also be risky when performed by untrained practitioners. At the HUB, you safety is our number one priority.
Our medically trained injectors will work with you during your dermal filler treatment to ensure your wants are met, whether you want to look younger or achieve a more defined appearance in your face. It is our mission to give all of our filler models a safe treatment experience and results that leave you feeling happier than ever.
DERMAL FILLER BEFORE AND AFTER PHOTOS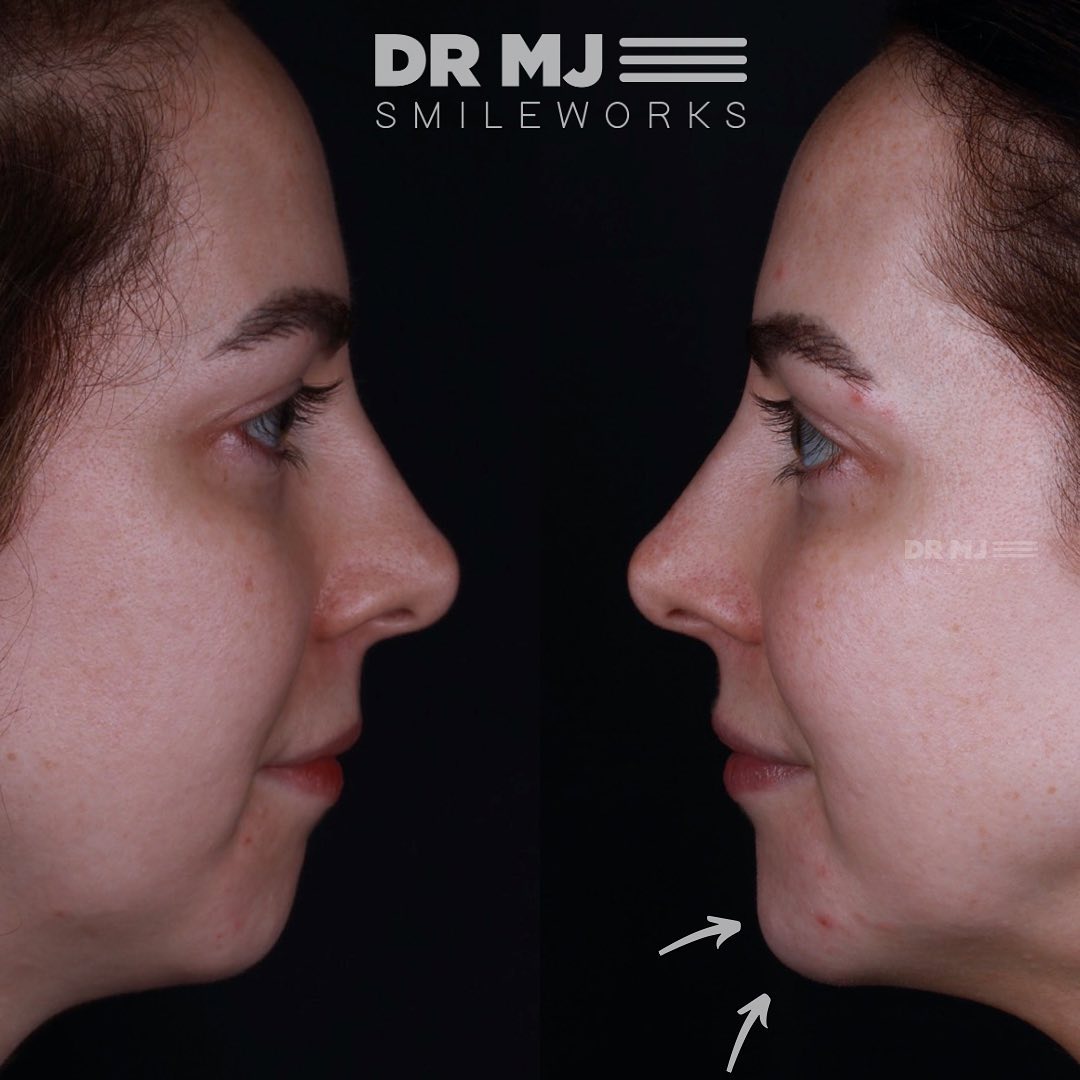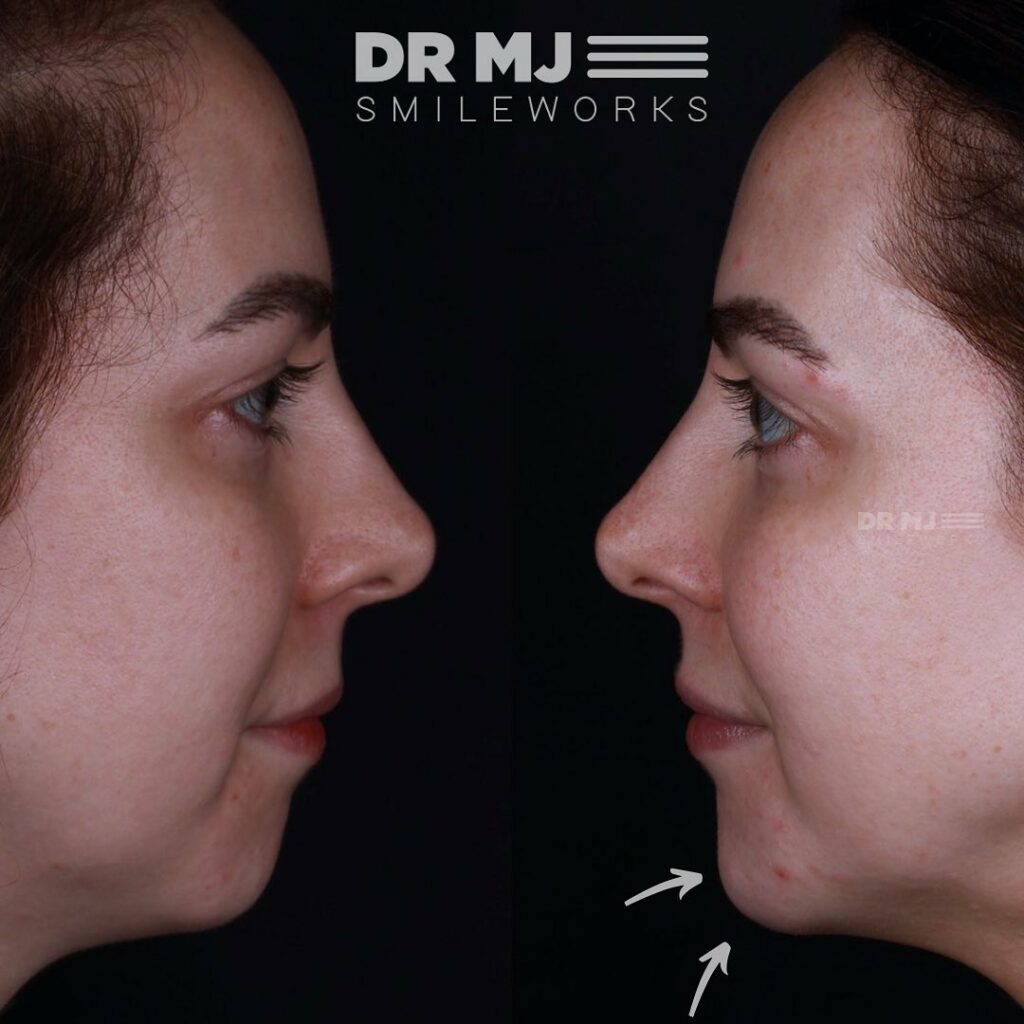 How can my face change with
dermal filler
REJUVENATE
Marionette lines and temple filler will refresh areas that have been deflated.
DEFINE
Jawline filler will bring back definition and lessen the appearance of jowls
PLUMP
Cheek filler is an amazing way to turn back time and add lost volume.
risks & side effects
Are dermal fillers safe?
Dermal fillers are generally considered very safe. Risks of dermal filler complications typically only arise when the treatment is performed an untrained injector. Depending on the area treated, dermal fillers can be a technically complex treatment, and this is why it's so important to get your treatment from a medically trained injector.
At the HUB, there is no need to worry about dermal fillers gone wrong. Our trainees are medical professionals with prior injecting experience, and all of our treatments are overseen by industry leader and educator Dr MJ. While rare, minor side effects like bruising and swelling are possible.
Treatment areas
What are dermal fillers?
Cheek filler is designed to replace the volume lost with age. Over time the deep facial pads begin to atrophy. The nasojugal groove also becomes more prominent, bringing a tired and flat look to the face. With cheek filler you'll be able to restore, support and contour the mid face.
Jawline filler is designed to hide floppy, sagging jowls and create a defined chiselled jawline. It will provide more support and contour for the lower face.
Chin filler is designed to define the chin. If you have a weaker chin, it will diminish the overall facial harmony. By defining the chin we can create a balanced youthful appearance.
Marionette line filler diminishes the lines around the mouth and nose. As this is one of the most obvious signs of ageing, the treatment will have a significant impact on your youthful appearance. With this treatment we are able to support the tissue for a refreshed look.
As we age the eye area will appear sunken and hollow, tear trough filler treatment can reverse this. When we fill under the eye, it will give you a rested, more youthful look.
Temple filler treatment is used to replace the volume loss at the top of the skull. This volume loss is an obvious sign ageing and will become more noticeable in your 30's. We use a smooth filler for this treatment to ensure it is evenly distributed.
As we age our face succumbs to the 3 D's – Descent, Degradation and Deflation. Filler is used to deal with deflation by adding volume back into the face. By adding lost volume we are able to turn back time and fill sunken areas. Before a full face rejuvenation our team will asses the areas that need the most support and proceed to effectively refresh the entire face.
The Best Deal on Filler in Liverpool
DERMAL FILLER COST UK
TREATMENT PRICE LIST
Cheek Filler

£150

£150

Chin Filler

£150 per ml

Jawline Filler

£150 per ml

Temple Filler

£150 per ml

Marionette Lines Filler

£150 per ml

Full Face Rejuvenation

£150 per ml

Ellanse

£150 per ml
How it works
The Model Experience
Here at the Aesthetic HUB, we train qualified medical professionals in how to master a variety of aesthetic treatments. These medical professionals consist of doctors, dentists, and nurses who already have injecting experience.
To ensure precise results and safe treatment, your appointment will be carefully guided and supervised by Dr MJ Rowland-Warmann, one of the UK's leading aesthetic practitioners. The best and brightest from all over the world visit Liverpool to be trained by Dr MJ.
As a model, you will be present for their practical training. The appointment will feel like a normal Smileworks appointment, and you will receive the same high standard of care. Prior to their practical training, our trainees have undergone hours of rigorous online learning, so you can leave your appointment with flawless results that leave you feeling beautiful.
questions?
Dermal Filler Model FAQs
what models say

such high standards
Read more
Everyone is so professional and they have such high standards.
Sam
Treatment Model

The key aspect for me is that they want YOU to be happy with how YOU look and how YOU feel about yourself and your face.
Faith Tiernan
Treatment Model

Dr. MJ is ver clearly an expert in the aesthetics field, her coaching of the delegates was amazing.
Claire L
Treatment Model

The delegates are always lovely and I have always had complete confidence in allowing them to undertake my treatment with the supervision of Dr. MJ.
Melissa
Treatment model

Today, I was a model for the Smileworks team and my experience has been brilliant.
Hannah Bhatti
Treatment Model
Ready to be Model?
Find your first class treatment at a fraction of the cost.
Book Now!