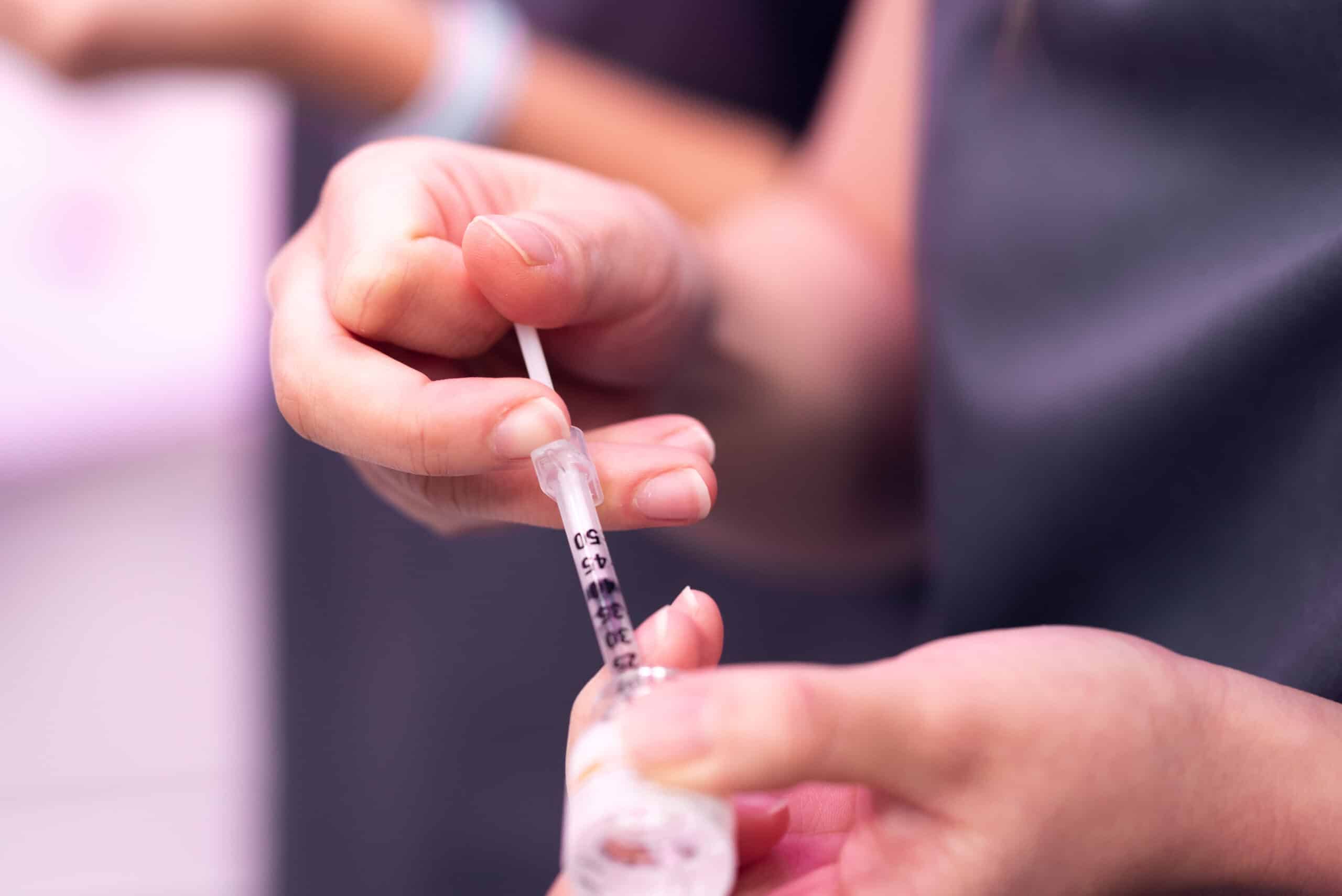 Foundation: Botox course
take our outstanding beginners botox course and learn to inject predictably and profitably
start here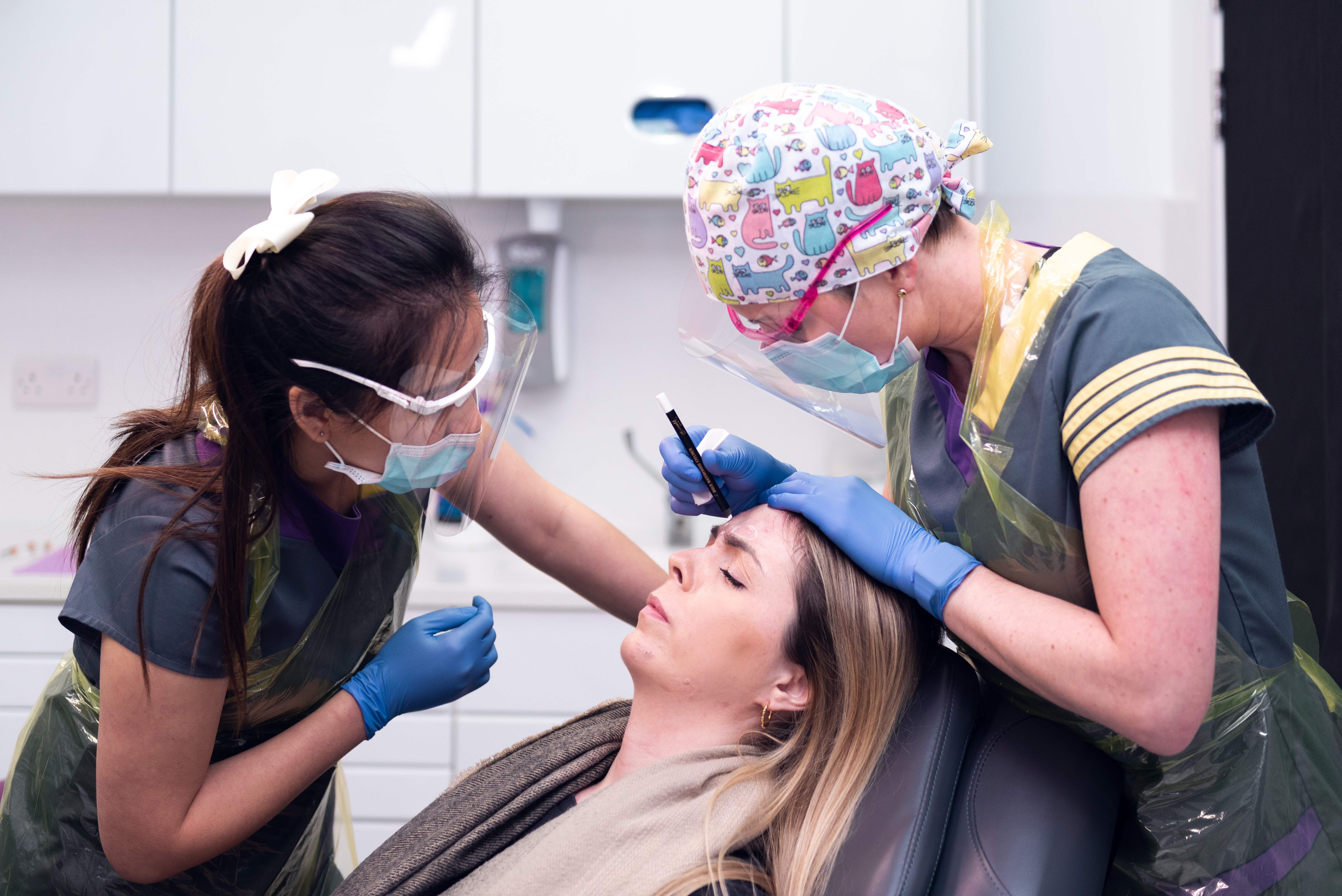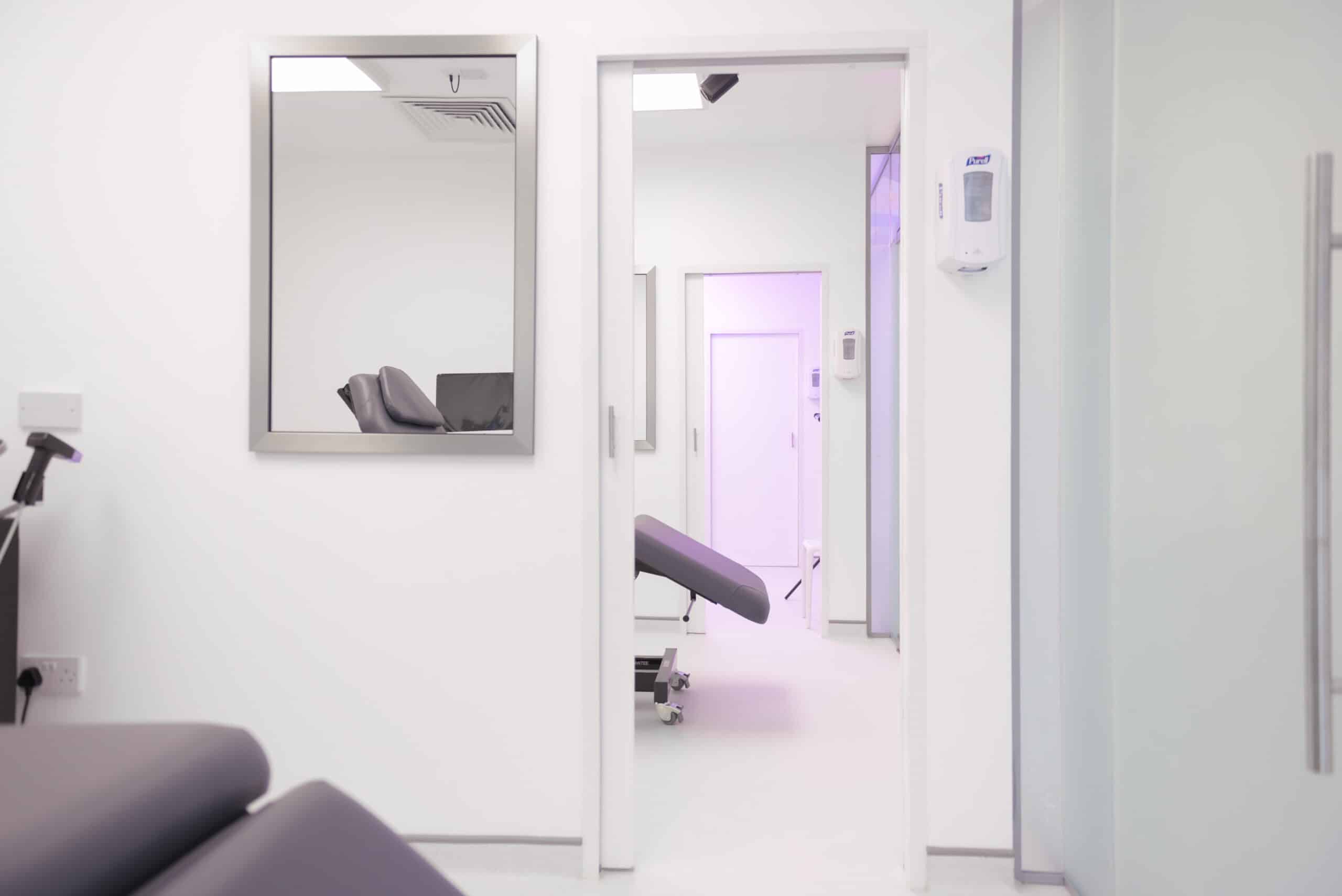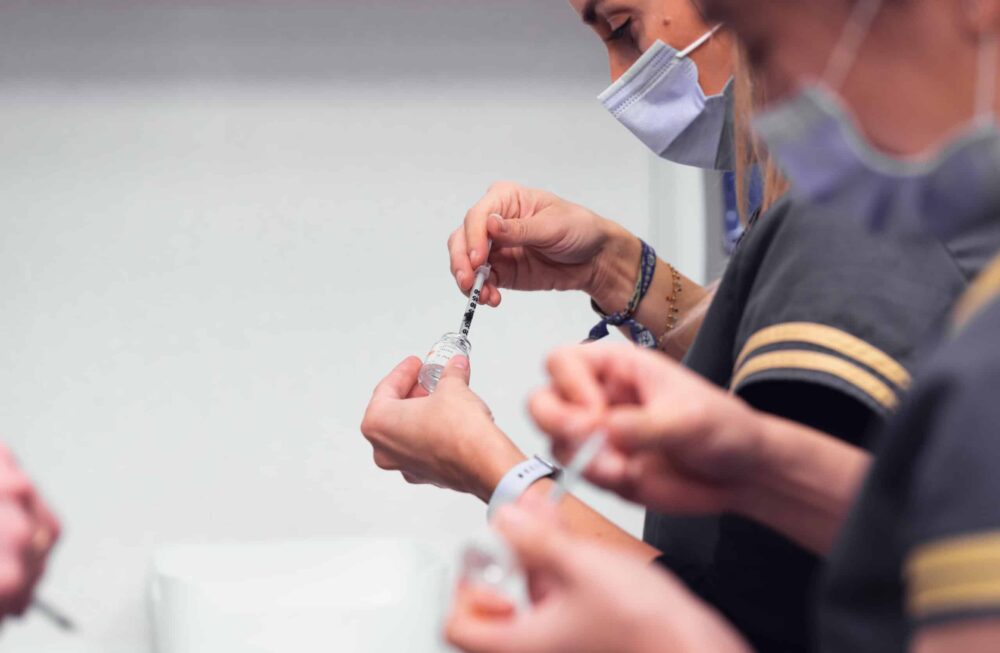 botox course
what to expect
What it is: Our foundation course will train you in upper face Botox.
What it contains: Botulinum Toxin (upper face treatment).
Who it's for: Medical practitioners new to the aesthetics industry or those wanting to refresh their knowledge and achieve a comprehensive understanding.
Your outcome: Gain the confidence to treat patients requesting upper face anti-wrinkle treatments. You will have all the tools to start a successful aesthetic medicine practice.
transform your career
Best Botox Training in the UK
Get ready to transform your career with the HUB's online Botox course. Meticulously designed for nurses, dentists, and dental hygienists, this course is best suited for those brand new to aesthetic injectables or for those looking to refresh their knowledge of Botox.
Your learning experience starts with a rigorous online course that teaches the theory and technique of producing beautiful Botox results. If you wish to put the theory into practise, you can continue with our hands-on training or post-course mentoring at our state-of-the-art facility in Liverpool.
UK's leading training centre
Why Choose the HUB?
At the HUB, we have meticulously designed our Botox course to optimise your learning. Where other aesthetic training centres jump straight into practical sessions, we require all delegates to go through our incredible online courses before starting hands-on training. This ensures that everyone is at the same stage of learning, using the same language, and advancing at a consistent rate. We pride ourselves in making our courses globally accessible and straightforward.
Our Botox course is also affordably priced and offers far greater value. The first time you log-on to our online training, you'll notice the course is robust, detailed, and practical. Driven by industry leader Dr MJ, our courses are not just theory to us. We do this every day. Designed by professional educators, the intentional design of our courses ensures you get the best learning possible.
The three step
learning experience
1. Online Learning
Start your course online, at home. Complete the learning in your own time before joining us for hands-on training. Our world-class online learning is rigorous and hard. So be prepared!
2. Hands-on Training
Practical training at our state-of-the-art facility. Small groups with a maximum 1:3 learner to trainer ratio. Treat models from consultation to treatment yourself with no model sharing.
3. Post Course Mentoring
After graduation, Dr. MJ is available to provide mentoring and guidance throughout your aesthetic career. You will also be invited into our exclusive WhatsApp group of medical professionals.
foundation botox course
online learning
Our online Botox course offers multimedia, accelerated learning for maximum knowledge retention.  We build all of our courses with medical professionals in mind.
Objectives:  Master the theory of precision upper face Botox.
Treatment areas:  Botox: Glabella, Frontalis, Peri-orbital & Nasalis.
Topics (click to view syllabus): Botox
CPD points: 7.85
foundation botox
botox course cost
For the combined Botox and Lip Filler course click here

The fee entitles you to 12 months access to the online course. After 12 months you will be offered a subscription.
Our goal for you
Launch a thriving aesthetic career
Aesthetic medicine is booming.  Practitioners are adding aesthetic treatments to their practice and making more money than ever.  Aesthetic patients have a high treatment plan conversion rate.  They say yes to treatment and look forward to spending money with you.
We want you to have a piece of this marvellous industry.   Our promise is to equip you with the skills, techniques and knowledge to launch a thriving aesthetic career.
Our Mission
Make the Industry Safe.
We love learning new technologies and techniques to ensure our patients receive high quality care and delegates receive high quality learning.  Your instructor Dr MJ is a pioneer in aesthetic ultrasound and runs the UK's first dedicated complications clinic.  She founded the HUB to share her knowledge with other medical professionals and make our industry safe.
Have Questions?
Frequently Asked Questions
What do our graduates say?

I have never received training to this exceptional level.
Read more
A truly fantastic advanced facial aesthetics 1-1 training experience. I have been practicing aesthetics for 13 years and been trained by some of the biggest names in the industry, however I have never received training to this exceptional level. MJ is so knowledgeable! Her team are very welcoming and her training/practicing facility is amazing. Initially, I completed online training modules. These were so informative! I felt I was offering a robust consultation and consenting process to my patients until I became better informed via this training. MJ has a great teaching style and I will most definitely be back for more training very soon.
Tanya Khan
Aesthetic Practitioner

The groups are small & you have MJ's undivided attention.
Read more
I have just completed my level 1 Botox & lip filler course, with amazing tuition from MJ from start to finish. The initial online learning is so comprehensive with helpful videos you can continue to refer to if needed post training. When you arrive at the hub all the Smileworks team are so friendly & helpful. The groups are small & you have MJ's undivided attention. The models were all lovely & it was great to treat your own patients with support from MJ & the other delegates. You are given your before & after pictures of your models so have the start of your portfolio. I wouldn't hesitate to recommend the Smileworks hub for any dental professional who wants to venture into aesthetics, MJ is a master of aesthetics & you couldn't be taught by anyone better!
Nicky P
Dental Professional

The online learning prior to the course was so thorough and meant that the vast majority of my time with Dr MJ was spent with patients rather than sat in a classroom.
Read more
I attended the Foundation Toxin and Filler course and could not recommend the HUB enough! The online learning prior to the course was so thorough and meant that the vast majority of my time with Dr MJ was spent with patients rather than sat in a classroom. As a beginner in aesthetics, it is so reassuring to know I can go back and rewatch the videos online when I need. Dr MJ's teaching was second to none and I feel confident to treat my first patients independently. Thank you so much to the whole team – I can't wait to come back for the intermediate course when the time is right!
Sophie Rimmer
Medical Professional
Ready to Start?
If you're ready to start doing work that makes you proud, contact us or book a course today.
Take the first step towards the practice you deserve.