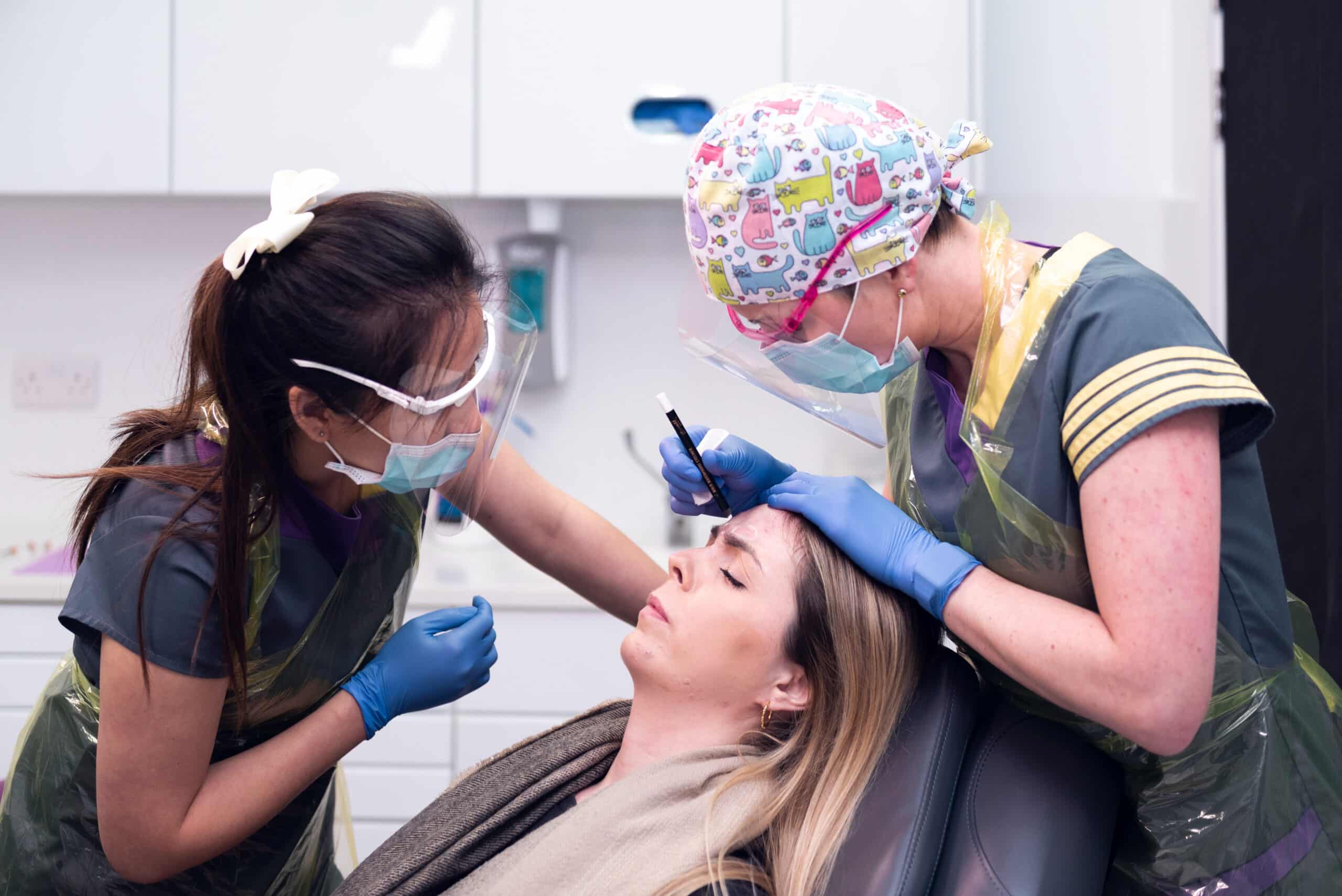 64% Off Nose Filler in Liverpool
BECOME A HUB MODEL AND SAVE BIG.
START HERE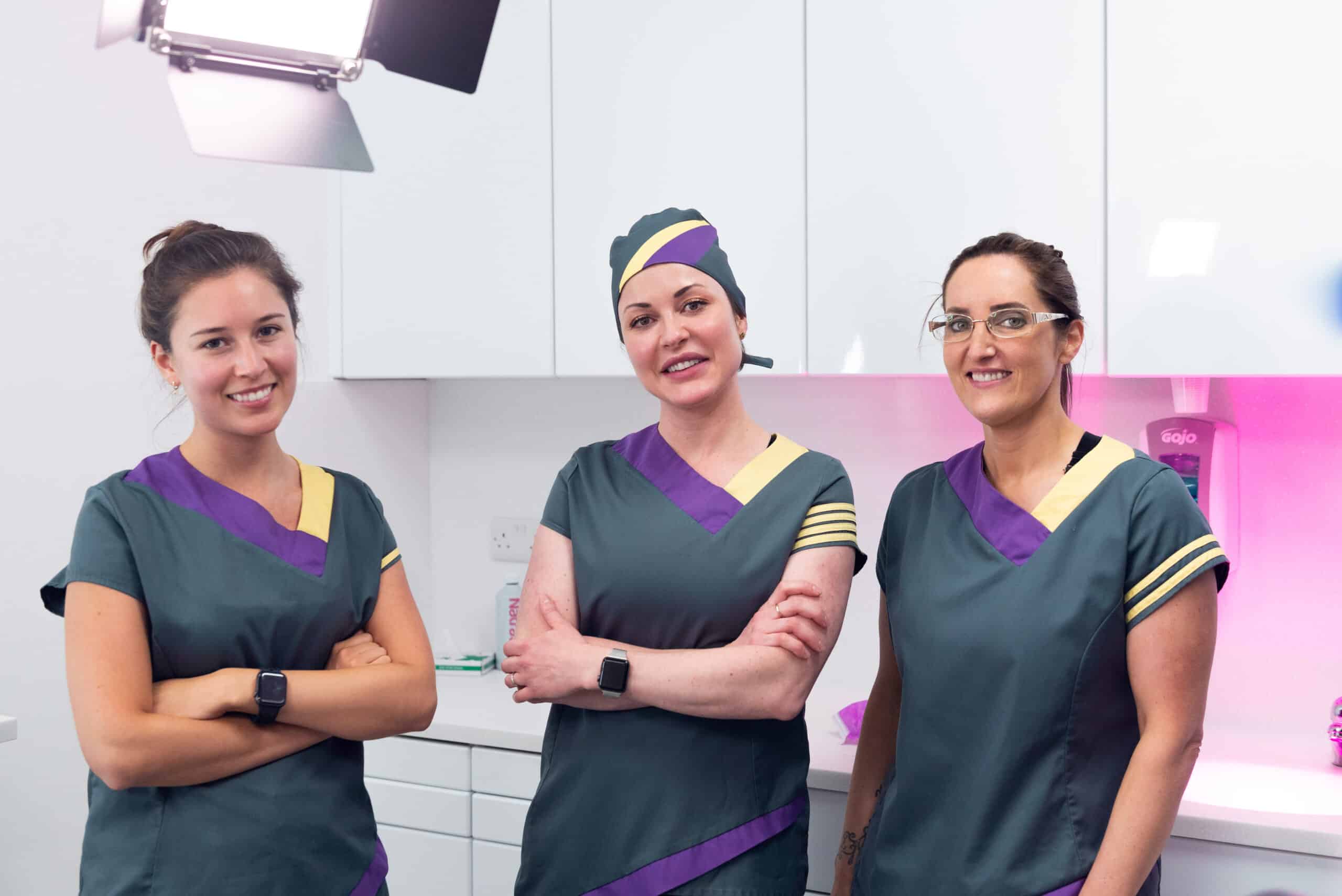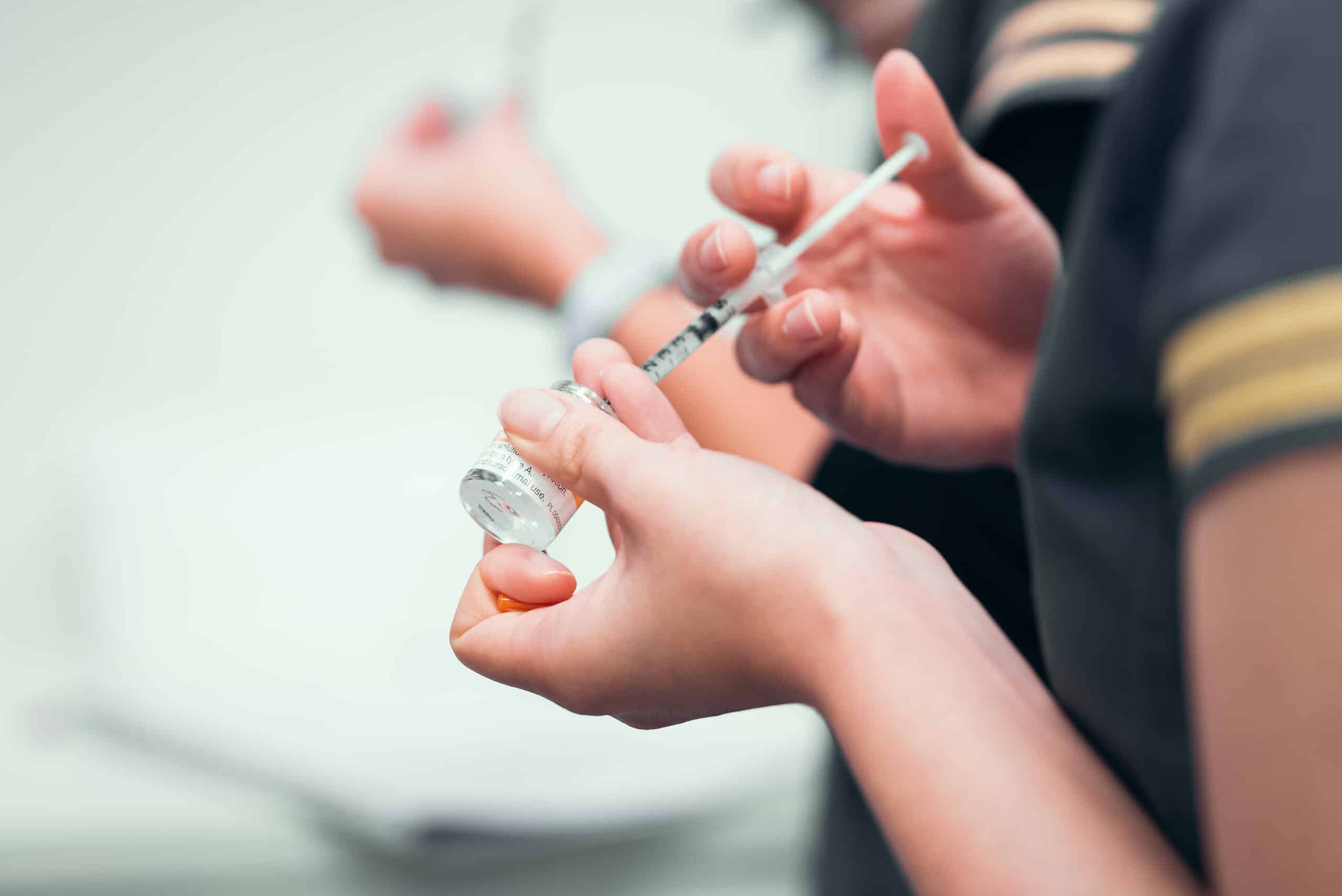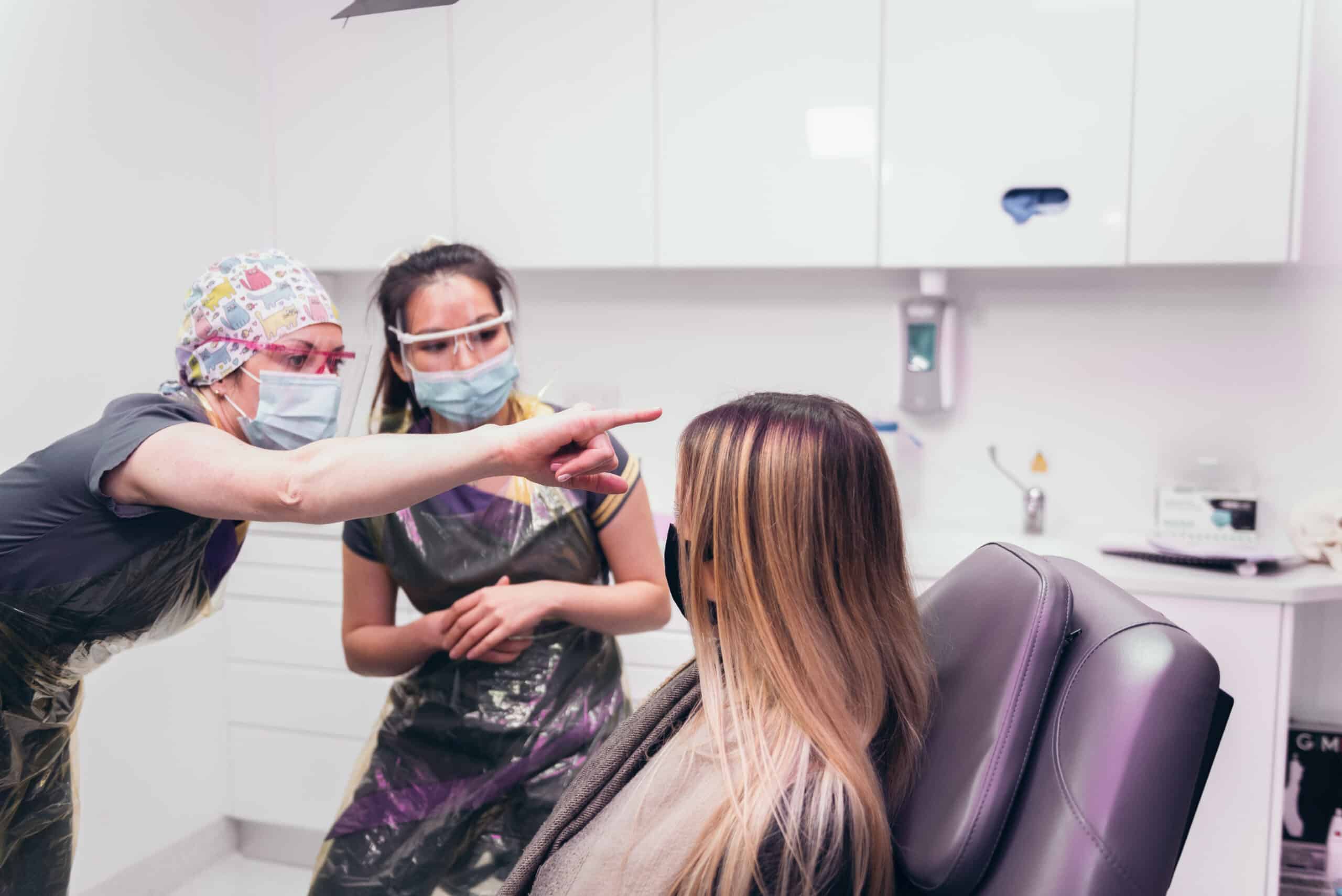 what are the benefits of
Nose Filler
At Smileworks Liverpool, non-surgical nose jobs are among our most sought-after procedures. We often hear our patients say this procedure has changed their lives, bringing them newfound happiness and confidence.
Nose filler, while impressively effective, is a risky procedure, but at the HUB, we prioritise safety over all else. To ensure safety and prevent complications like nose filler blindness, our medical professionals use ultrasound guided injections for every patient.
Since results are immediate, you are able to provide your input so your injector can give you a transformation you are 100% happy with. We are dedicated to providing our Models with the best non-surgical nose job possible at an unbeatable cost.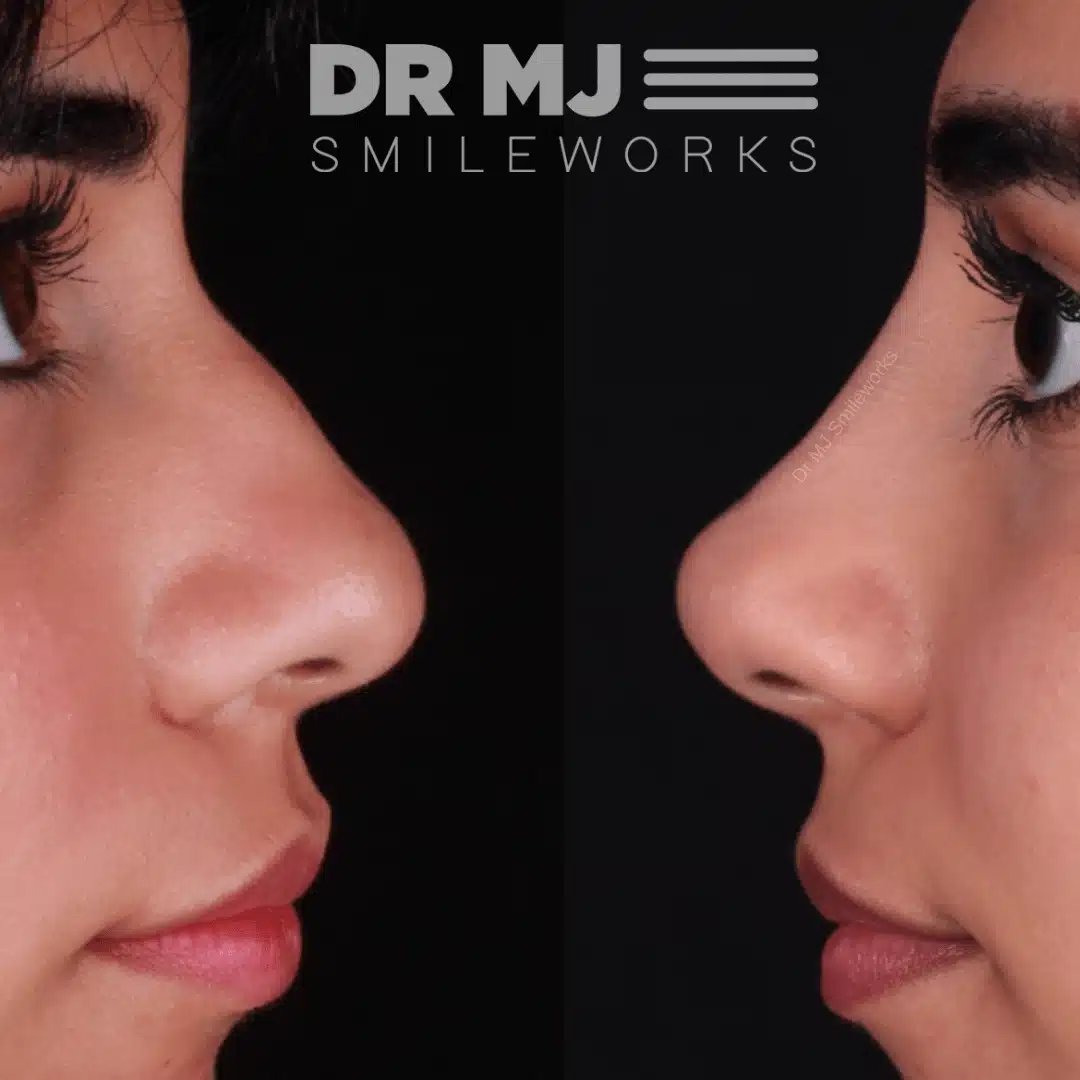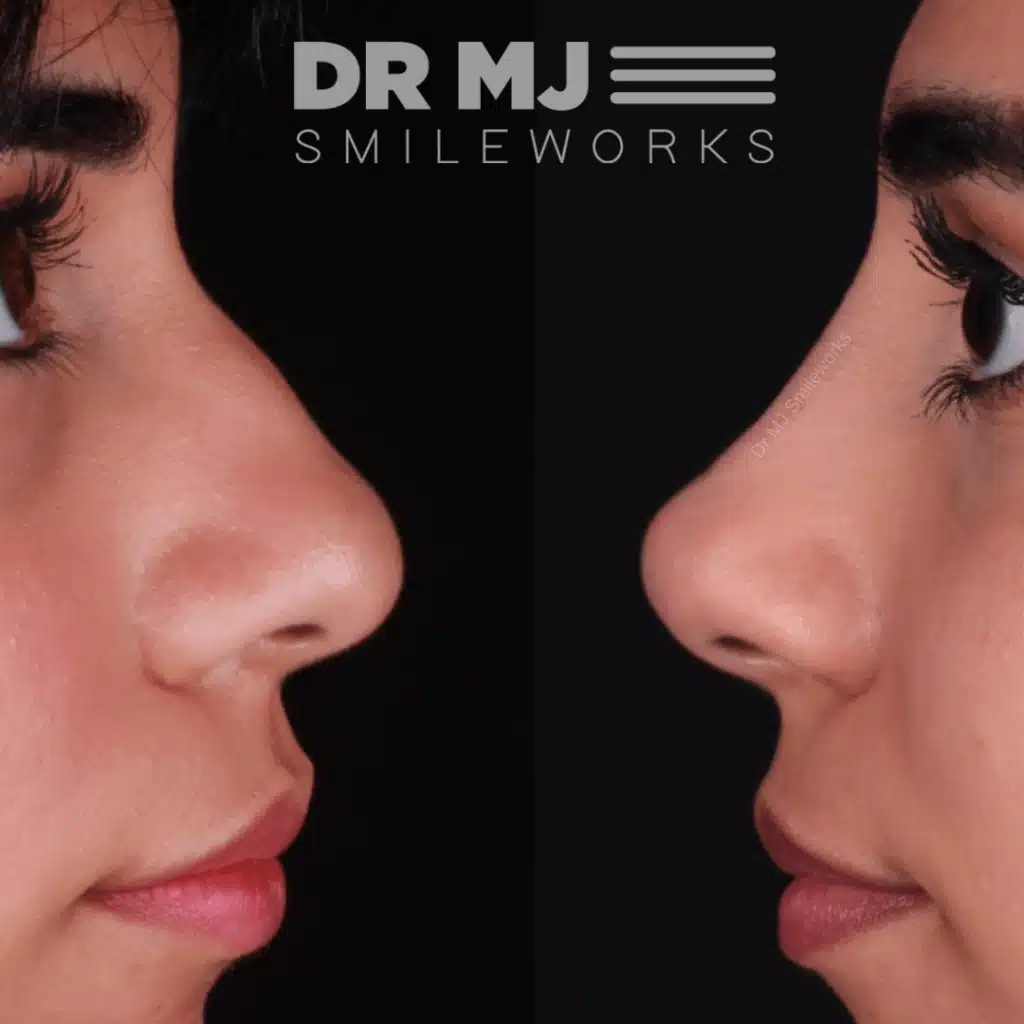 How can my face change with
NOSE FILLER
PROFILE
Your profile view will be something you love to show off.
SHAPE
The shape of your nose will find symmetry from the tip to the bridge.
BALANCE
Your nose will blend with your facial features to give an appealing balance.
Is nose filler
Safe?
Our injectors use ultrasound in every nose filler treatment to ensure safety and precision. Ultrasound allows us to see your veins and arteries, therefore greatly reducing risks like nose filler blindness or migration.
When nose fillers go wrong, it is typically due to unskilled, unlicensed practitioners. At the HUB, your safety is our utmost priority, and we aim to make your treatment not only transformative but also safe.
The Best Deal on Nose Filler in Liverpool
NOSE FILLER TREATMENT PRICES
TREATMENT COST
Nose Filler (Non-surgical nose job)

£200
How it works
The Model Experience
Here at the Aesthetic HUB, we train qualified medical professionals in how to master a variety of aesthetic treatments. These medical professionals consist of doctors, dentists, and nurses who already have injecting experience.
To ensure precise results and safe treatment, your appointment will be carefully guided and supervised by Dr MJ Rowland-Warmann, one of the UK's leading aesthetic practitioners. The best and brightest from all over the world visit Liverpool to be trained by Dr MJ.
As a model, you will be present for their practical training. The appointment will feel like a normal Smileworks appointment, and you will receive the same high standard of care. Prior to their practical training, our trainees have undergone hours of rigorous online learning, so you can leave your appointment with flawless results that leave you feeling beautiful.
questions?
Nose Filler Model FAQS
What Models Say

MJ ensures a professional experience and is incredibly supportive. The key aspect for me is that they want YOU to be happy with how YOU look and how YOU feel about yourself and your face. They certainly do not have a one method suits all. Highly recommend x
Faith Tiernan
Treatment model

I was a model for the Smileworks Aesthetic Training Hub and I just want to say how great the experience was! Dr MJ and the 3 trainees were so friendly and made me completely comfortable. It was so interesting to be a part of the training and I couldn't be happier with the results!
Harriet Hudson
Treatment model

Had a fantastic treatment today at the smileworks hub. Every member of the team are super friendly and professional. I was made to feel completely at ease, everything was throughly explained and I am over the moon with the end result. The service truly is above and beyond. Thank you again!
Samantha Hammond-Kaye
Dentist

I was made to feel comfortable during my time as a model and would definitely go back. Everyone is so professional and they have such high standards I don't think I would go anywhere else.
Sampow12
Treatment model

So first time getting lip fillers and also first time as a model for Smileworks x MJ was lovely and the young man who done the procedure was also very lovely x I would recommend signing up to Smileworks as a model as I am delighted with the outcome and my lips look amazing I couldn't be more pleased with them xx will be signing up for a few more procedures with Smileworks xx
Claire Newton
Treatment model

Just amazing! I was lucky enough to be a model at the Smileworks Hub and I am so impressed with my treatment. It's my favourite results I've ever had for this treatment. The team are so knowledgeable and really take their time to give you exactly what you desire.
Abby Harding
Treatment model

Absolutely loved being a model for the HUB training course. MJ was fantastic at directing and observing and the trainee was professional and put me at ease. Thanks again ❤️
Amanda Samuel
Treatment model

I was made to feel comfortable and confident by the delegate while she worked her magic, overseen by Mj who is very professional and informative. Very happy with my treatment .
Lynn Cosens
Treatment model

MJ and the lady who treated me were absolutely amazing. From the moment i walked in i was made to feel so welcome and comfortable by all the staff i met. I highly recommend smileworks to anyone who wants the best customer service and even better results. Definitely wont be going anywhere else from now on.
Rachael Mulhall
Treatment model
Ready to be Model?
Find your first class treatment at a fraction of the cost.
Book Now!